A Carolling! A Carolling! : Recording
Free MP3 Download
The music used in this recording belongs in the Public Domain, but the Performance rights belong to Richard Irwin Music®. Please contact us if you wish to use the recordings other than for use in divine worship or for personal use.
This website is free to use, but not to operate. If you use our free MP3 hymns, please consider a donation to help keep this service free. Many thanks.
To keep up to date with the latest recordings, add your email address to our newsletter list.
Also, please follow us on Amazon Music, Apple Music, Tidal, Spotify, SoundCloud, Twitter, YouTube, Facebook and Instagram.
Lyrics
1. A carolling! A carolling!
Sing of the Saviour's birth;
Of shepherds and of angels,
Of peace on all the Earth.
A carolling! A carolling!
The songs so full of joy.
Sing with the heav'nly choir above
That praised the infant boy.
2. A carolling! A carolling!
Sing of the guiding star;
Of shepherds and of wise men
Of how they journeyed far.
A carolling! A carolling!
Sing of that glorious day
When God came down to our world,
A baby in the hay.
3. A carolling! A carolling!
A story of God's love:
The Christ child in the manger,
Who came from up above.
A carolling! A carolling!
Our song will never end,
Till every person, everywhere,
Knows Jesus Christ as friend.
Listen on Streaming Services
To listen using streaming services such as SoundCloud, Spotify, Apple Music etc. Click Here.
Colin Gordon-Farleigh (b. 1943)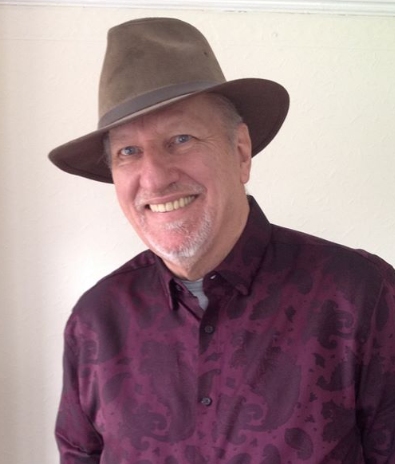 Lyricist Colin Gordon-Farleigh is an evangelist / Hymn-writer/ Song Writer/ Poet/Country and Western Star and Composer.
Director of Voice Publications & Sheer Joy Music. Visit http://www.sheerjoymusic.com/
Other Hymns and Carols written by Colin Gordon-Farleigh.
---