John Bacchus Dykes (1823-1876)
John Bacchus Dykes (1823-1876) was an English clergyman and hymnist. He was born in Hull, England, and by age 10 was the assistant organist at St. John's Church, Hull, where his grandfather was vicar. He studied at Wakefield and St Catharine's College, Cambridge, earning a B.A. in Classics in 1847. He cofounded the Cambridge University Musical Society. He was ordained as curate of Malton in 1847. For a short time, he was canon of Durham Cathedral, then precentor (1849 – 1862). In 1862 he became vicar of St. Oswald's, Durham until his death in 1876.
He published sermons and articles on religion but is best known for over 300 hymn tunes he composed. Amongst those which are still in wide use may be mentioned: Nicaea, commonly sung to the words "Holy, Holy, Holy! Lord God Almighty!"; Wir Pflügen, harmonised by Dykes and commonly sung to the words "We plough the fields, and scatter" (a translation of the German hymn "Wir pflügen und wir streuen" by the late 18th century German poet Matthias Claudius); Melita, sung to the words "Eternal Father, Strong to Save" (sometimes known as "For those in Peril on the Sea" from its recurring last line); Gerontius, sung to the words "Praise to the Holiest in the Height" (taken from Cardinal Newman's poem The Dream of Gerontius); O Perfect Love; and Dominus Regit Me, sung to the words "The King of love my Shepherd is", one of the many metrical versions of Psalm 23.
Dykes died in Sussex at age 53, and is buried at St. Oswald's, Durham.
He was enormously influential in hymnody in his time but this has declined in recent times, evidenced by the fact that, whereas Hymns Ancient and Modern Revised (1950) carried 31 of his tunes, the New Standard edition of the same hymn book (1983) used only 15.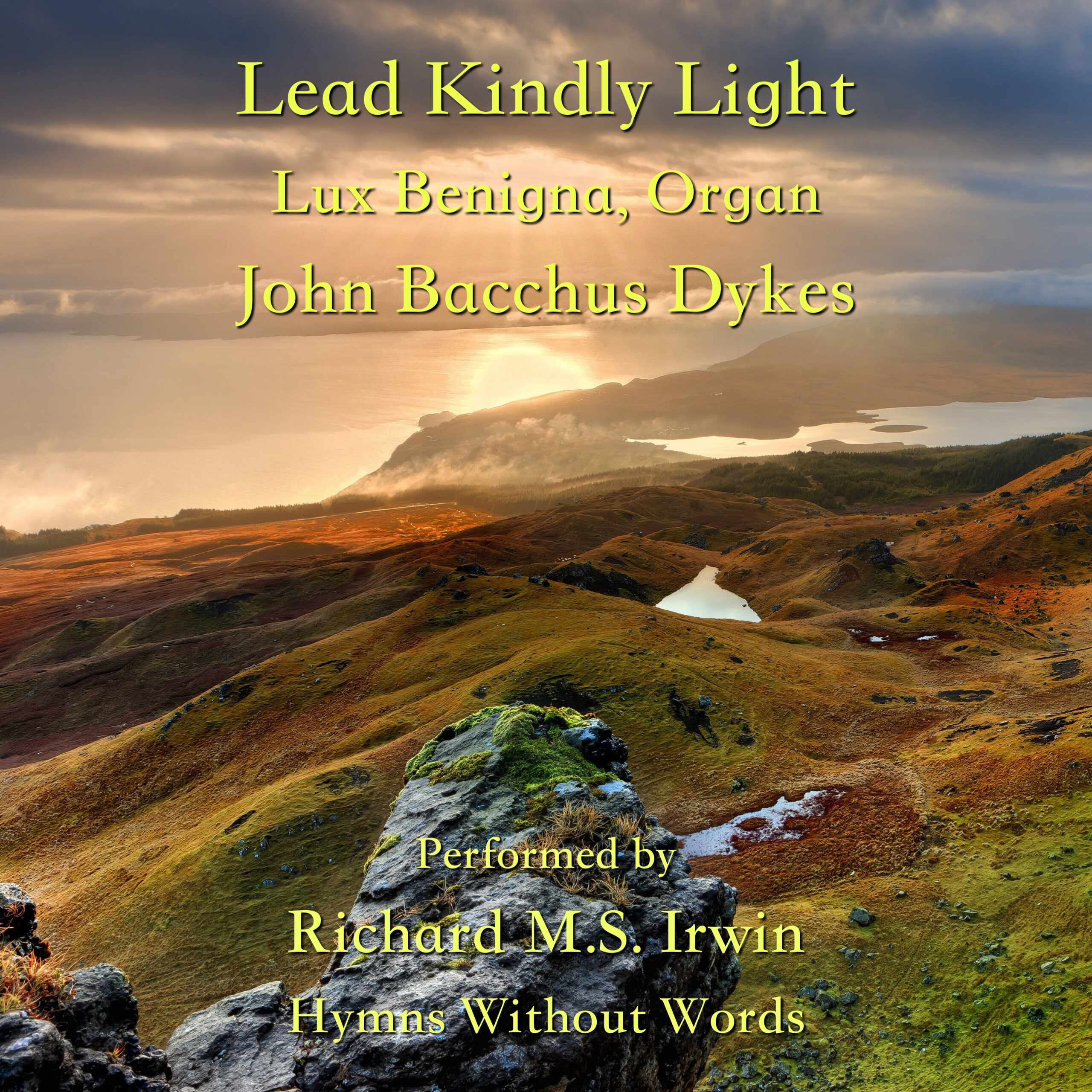 Click here for other settings of Lead Kindly Light. Lead Kindly Light : Recording, Lux Benigna Three Verse Four Verse
More