Category:
Johann Abraham Schulz (1747-1800)
Johann Abraham Schulz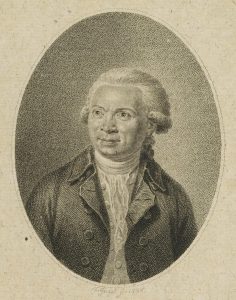 (1747 – 1800) was a German musician and composer. Schulz attended the Michaelis School from 1757 to 1759 and then the Johanneum in Lüneburg from 1759 to 1764. In 1765, he was the student of the Berlin composer Johann Kirnberger. He served as the conductor of the French Theatre in Berlin from 1776 to 1780 and from 1780 to 1787 he was the Kapellmeister of Prince Henry in Rheinsberg. Schulz then went on to serve as Court Kapellmeister in Copenhagen from 1787 to 1795 before returning to Berlin.
Schulz wrote operas, stage music, oratorios, and cantatas, as well as piano pieces and folk songs. Furthermore, he also wrote articles on music theory for Johann Georg Sulzer's (1720-1779) Allgemeinen Theorie der schönen Künste in four volumes.
We Plough The Fields And Scatter Lyrics We plough the fields and scatter The good seed on the land, But
More