Canuadu y Cyssegr (1833)
Canuadu y Cyssegr is a Collection of hymn tunes by various musicians with Welsh and English words, published by John Robert in 1833.
Immortal Invisible God Only Wise (Saint Denio, Organ, 4 Verses)

Immortal Invisible God Only Wise : Lyrics 1. Immortal, invisible, God only wise, in light inaccessible hid from our eyes, most blessed, most glorious, the Ancient of Days, almighty, victorious, thy great name we praise. 2. Unresting, unhasting, and silent as light, nor wanting, nor wasting, thou rulest in might; thy justice like mountains high soaring above thy clouds which are fountains of ...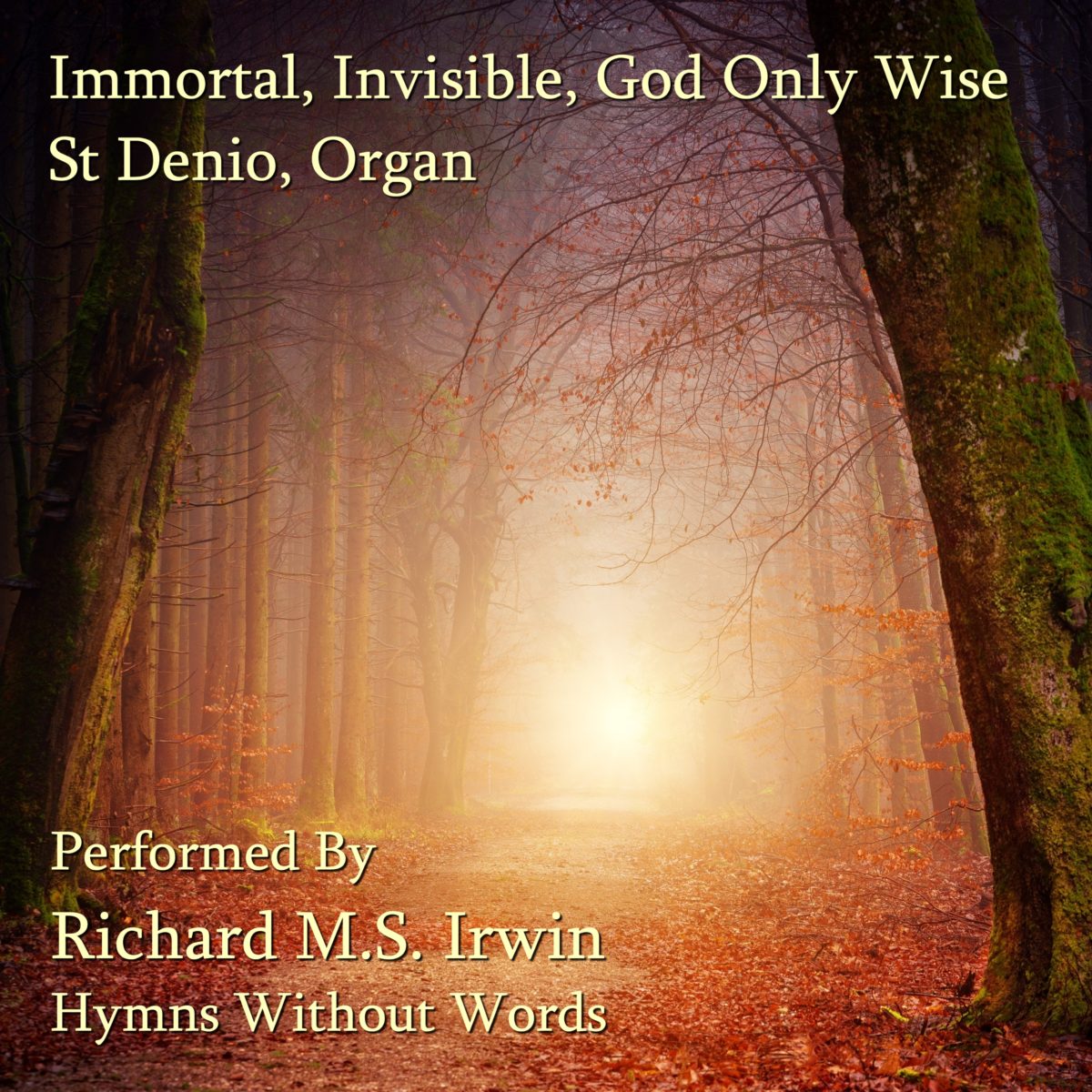 Immortal Invisible God Only Wise : Lyrics 1. Immortal, invisible, God only wise, in light inaccessible hid from our eyes,
More