Category:
Thomas Ravenscroft (c.1588-1635)
Thomas Ravenscroft (c. 1588 – 1635) was an English musician, theorist and editor. It is not know where he was born and little is known of his early years,  however  he may well have been the Thomas Raniscroft listed as being in the choir of London's St Paul's Cathedral from 1594 – 1600. He received his bachelor's degree in 1605 in Cambridge.
Ravenscroft is remembered as a notable composer of rounds and catches, and for his compilations of British folk music.
Hymns with music by Thomas Ravenscroft.
Awake My Soul (I Have A House And Land In Kent, Small Ensemble, 4 Verses)

Awake My Soul Lyrics Repeat last two lines each verse 1. Awake my soul, an off'ring bring, To Jesus our exalted King; Sing to Him Who reigns above, Incarnate fount of grace and love. 2. In awe we stand upon this ground, His wisdom and His pow'r astound; All His glories we behold, In heav'n and earth His story's told. 3. Then to this world, ...

Before The Cross Of Calvary (I Have A House And Land In Kent, 6 Verses, Acoustic)

Before The Cross Of Calvary Lyrics A hymn for Maundy Thursday. 1. Before the cross of Calvary, Jesus went to Gethsemane For prayer, solitude and rest; When His agony took the test, Jesus prayed in Gethsemane. Three times, He prayed for you and me. 2. From joyous supper with His friends, He descended to dreadful ends Stirred inside the brimming Cup: God's wrath upon humanity. 'Come keep ...

Hark The Glad Sound! (Bristol, Organ, 4 Verses)

Hark The Glad Sound Lyrics Hark, the glad sound! The Saviour comes, The Saviour promised long! Let ev'ry heart prepare a throne, And ev'ry voice a song. He comes the pris'ners to release, In Satan's bondage held; The gates of brass before Him burst, The iron fetters yield. He comes the broken heart to bind, The bleeding soul to cure, And with the treasures of His ...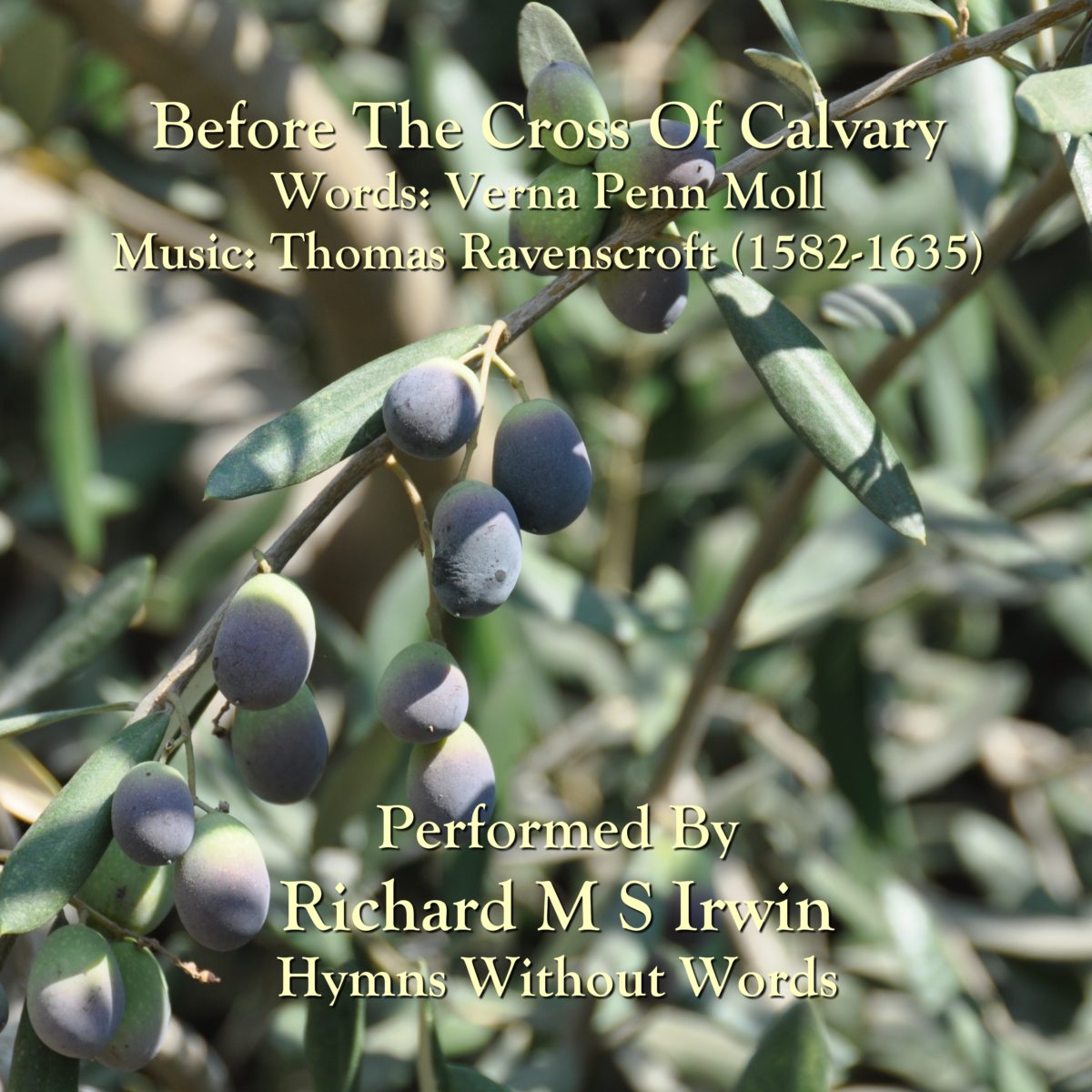 Before The Cross Of Calvary Lyrics A hymn for Maundy Thursday. 1. Before the cross of Calvary, Jesus went to
More