William Marion Runyan (1870 – 1957)
William Marion Runyan (1870 – 1957) was an American composer born in Marion New York. Whilst still a teenager, Runyan served as a church organist and graduated from Marion High School in Kansas. He was ordained when only 21 as a Methodist minister working for various congregations in Kansas.
Runyan attended Northwestern University from 1895 to 1898 and in 1915 he began writing gospel songs with the encouragement of D.B. Towner of the Moody Bible Institute.
Great Is Thy Faithfulness (Runyan, Organ, 3 Verses) Free Download

Great Is Thy Faithfulness : Recording https://soundcloud.com/richardirwinmusic/great-is-thy-faithfulness-faithfulness-runyan-3-verses-organ Tune: Faithfulness (Runyan), composed by William Marion Runyan (1870-1957). Meter: 11 10 11 10 and Refrain. Music and Lyrics Copyright 1923, renewal 2051 by Hope Publishing Company. All Rights Reserved. Used with Permission. Performance ℗ 2019 Richard Irwin Music®. All rights reserved. ISRC: UKTU21900036. Free Mp3 Download The music used in this recording is in copyright ...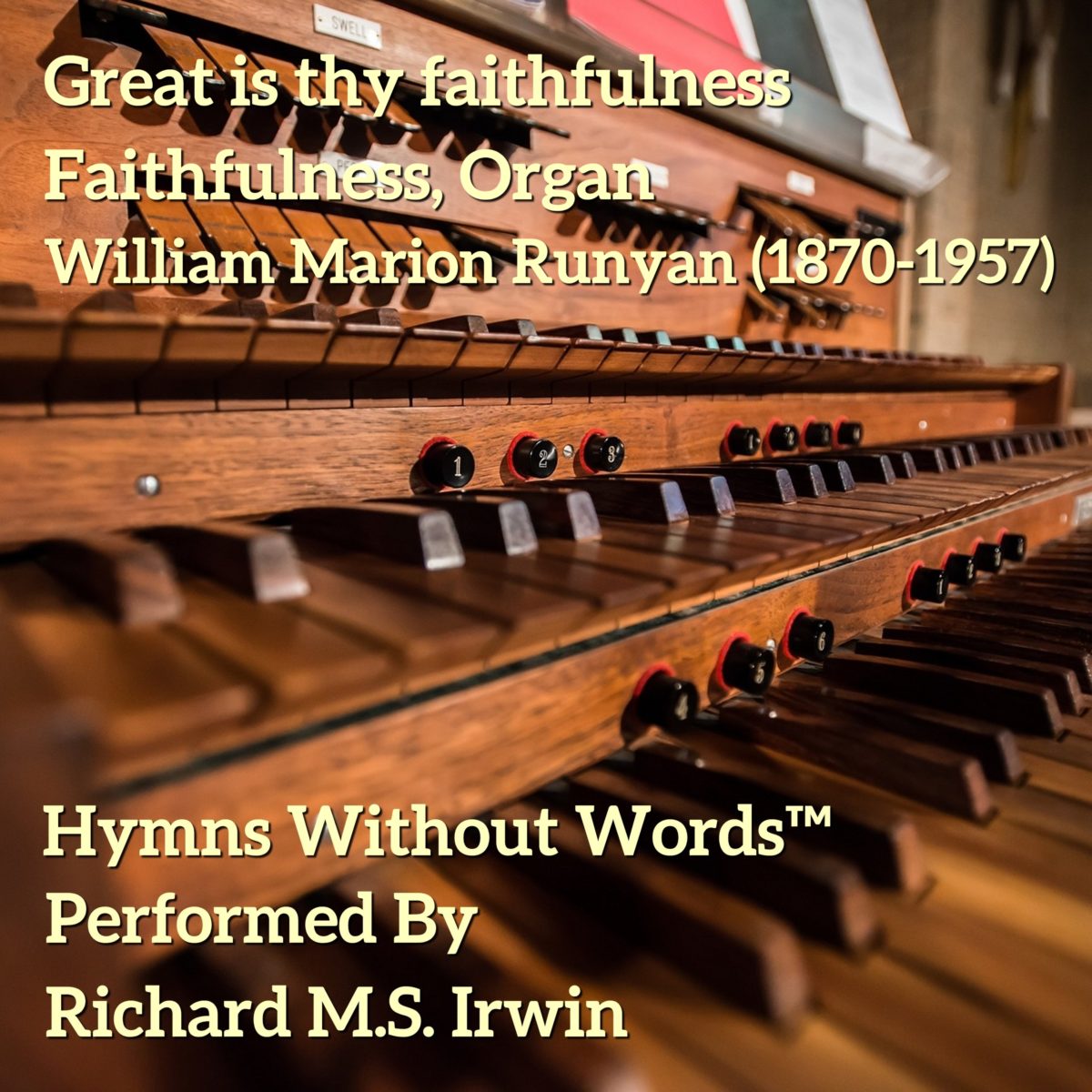 Great Is Thy Faithfulness : Recording Tune: Faithfulness (Runyan), composed by William Marion Runyan (1870-1957). Meter: 11 10 11 10
More