Thomas Obediah Chisholm (1866 – 1960)
Thomas Obediah Chisholm (1866 – 1960) was an American songwriter and hymnist who was born in Franklin, Kentucky. He was ordained as the pastor at a Methodist church in Scottsville, Kentucky in 1903.
In 1909, his health began to fail, and he was forced to leave his ministry, moving with his family to Winona Lake, Indiana, where he became an insurance salesman.
Chisolm wrote over 1,200 poems, of which 800 got published in periodicals like: The Sunday School Times, Moody Monthly, and the Alliance Weekly.
Great Is Thy Faithfulness (Runyan, Organ, 3 Verses) Free Download

Great Is Thy Faithfulness : Recording https://soundcloud.com/richardirwinmusic/great-is-thy-faithfulness-faithfulness-runyan-3-verses-organ Tune: Faithfulness (Runyan), composed by William Marion Runyan (1870-1957). Meter: 11 10 11 10 and Refrain. Music and Lyrics Copyright 1923, renewal 2051 by Hope Publishing Company. All Rights Reserved. Used with Permission. Performance ℗ 2019 Richard Irwin Music®. All rights reserved. ISRC: UKTU21900036. Free Mp3 Download The music used in this recording is in copyright ...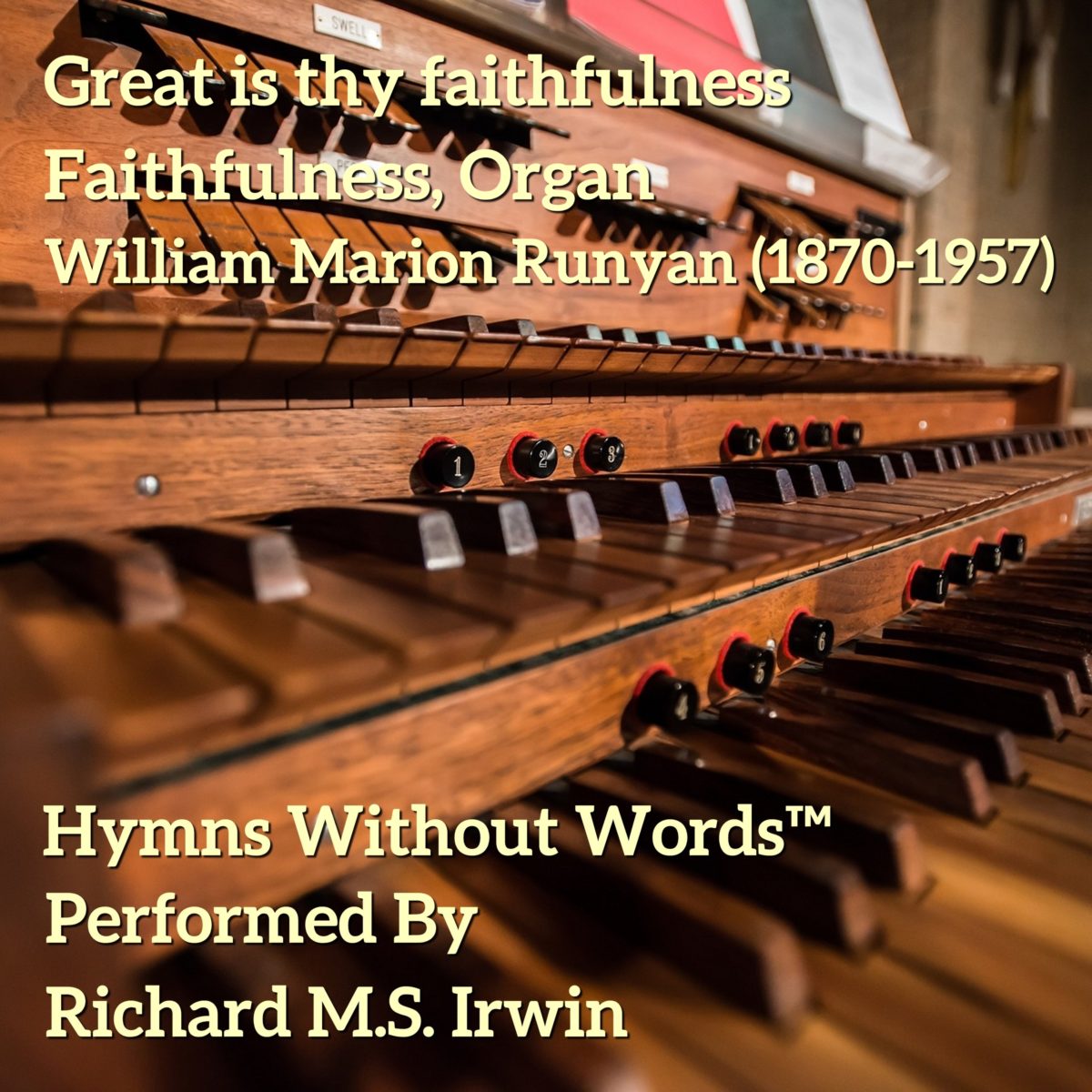 Great Is Thy Faithfulness : Recording Tune: Faithfulness (Runyan), composed by William Marion Runyan (1870-1957). Meter: 11 10 11 10
More