Timothy Richard Matthews (1826-1910)
Rev. Timothy Richard Matthews (1826 – 1910) was an English Church of England Clergyman and composer, born in Colmworth, Bedfordshire. He was the son of the rector of Colmworth.
Matthews was educated at Bedford Grammar School before going up to  Gonville and Caius College, at Cambridge University where he studied music, obtaining a MusB in 1853. He was ordained the same year and appointed as private tutor to the family of the Duke of Bedford, the Rev. Lord Wriothesley Russell, who was also a canon of St. George's Chapel, Windsor Castle. Here Matthews became friends with and studied organ under George Job Elvey (1816-1893).
Matthews church posts included:
St. Mary's Church, Nottingham (1853 – 1869). Whilst there he founded the Nottingham's Working Men's Institute.
St Nicolas North Coates, Lincolnshire (1869 – 1907) .
Matthews wrote over 100 hymns in a simple style.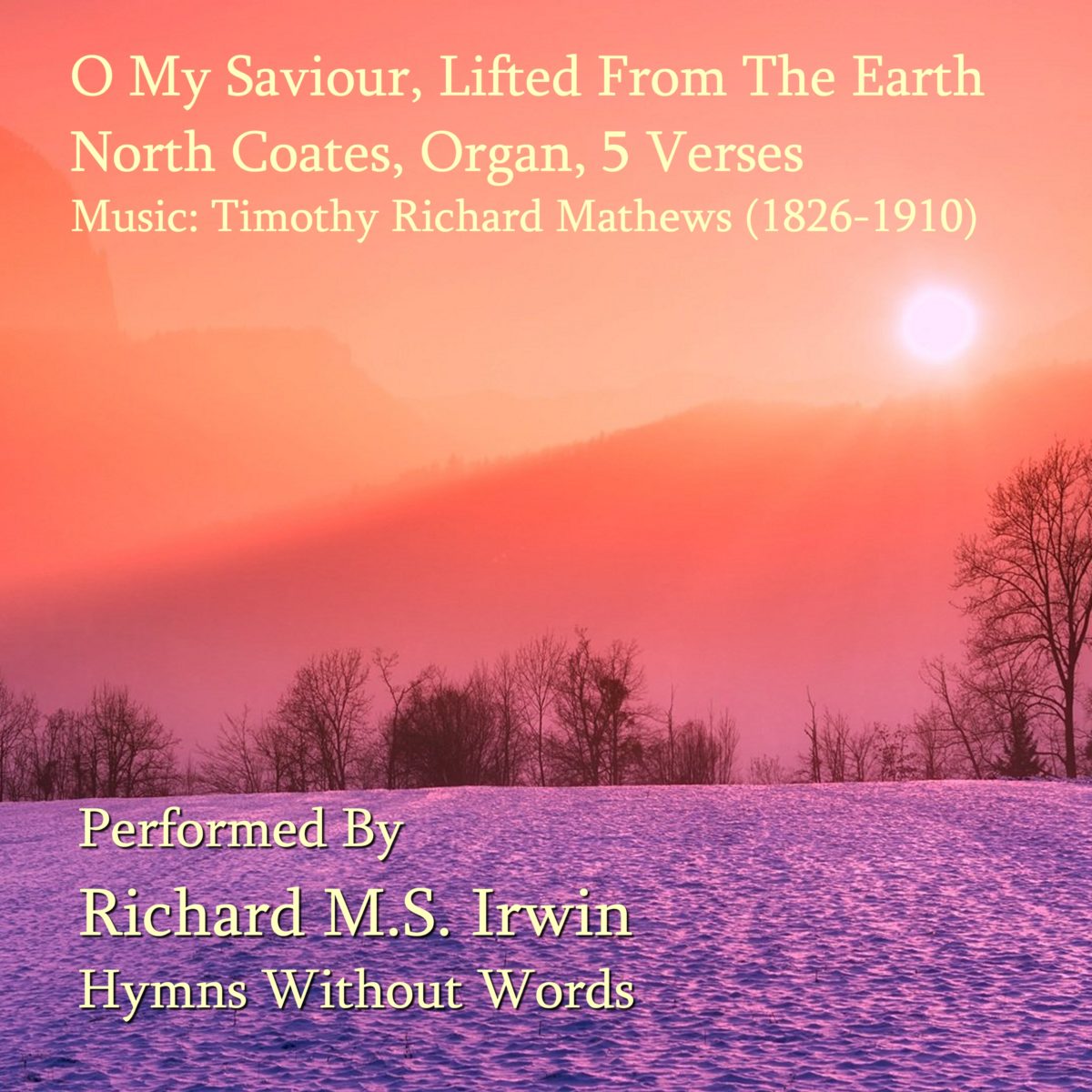 O My Saviour Lifted : Lyrics (O My Savior Lifted) 1. O my Saviour, lifted From the earth for me,
More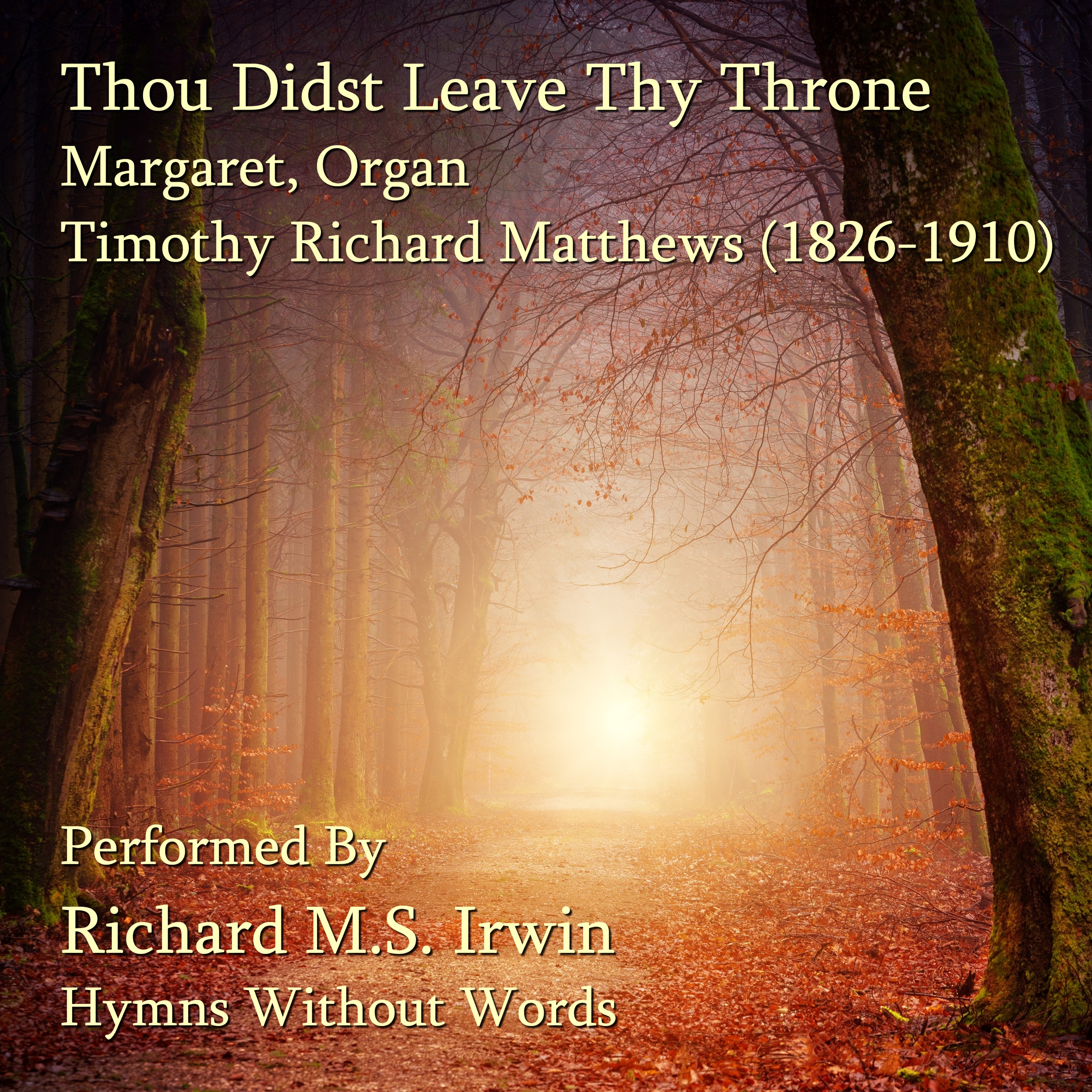 Thou Didst Leave Thy Throne : Recording Tune: Margaret composed by Timothy Richard Matthews (1826-1910). Public Domain,. Descant © 2019 Richard
More