James Watson (1816 – 1880)
James Watson (1816 – 1880) was and English composer, publisher and book-seller born in London. He is best remembered as a senior partner of the publishers Nesbitt & Com­pa­ny of London.
In 1839 Horatius Bonar (1808 – 1889) inducted Watson as a church elder of Presbyterian Free Church of Scotland at Kelso in Scotland before returning an an elder to Regent Square in London where he was associated with composer John Bacchus Dykes (1823 – 1876), writing some tunes himself.
Fair Waved The Golden Corn (Holyrood – 5 Verses) – Organ

Fair Waved The Golden Corn Lyrics 1 Fair waved the golden corn In Canaan's pleasant land, When, full of joy, some shining morn, Went forth the reaper-band. 2 To God so good and great Their cheerful thanks they pour; Then carry to his temple-gate The choicest of their store. 3 Like Israel, Lord, we give Our earliest fruits to thee, And pray that, long as ...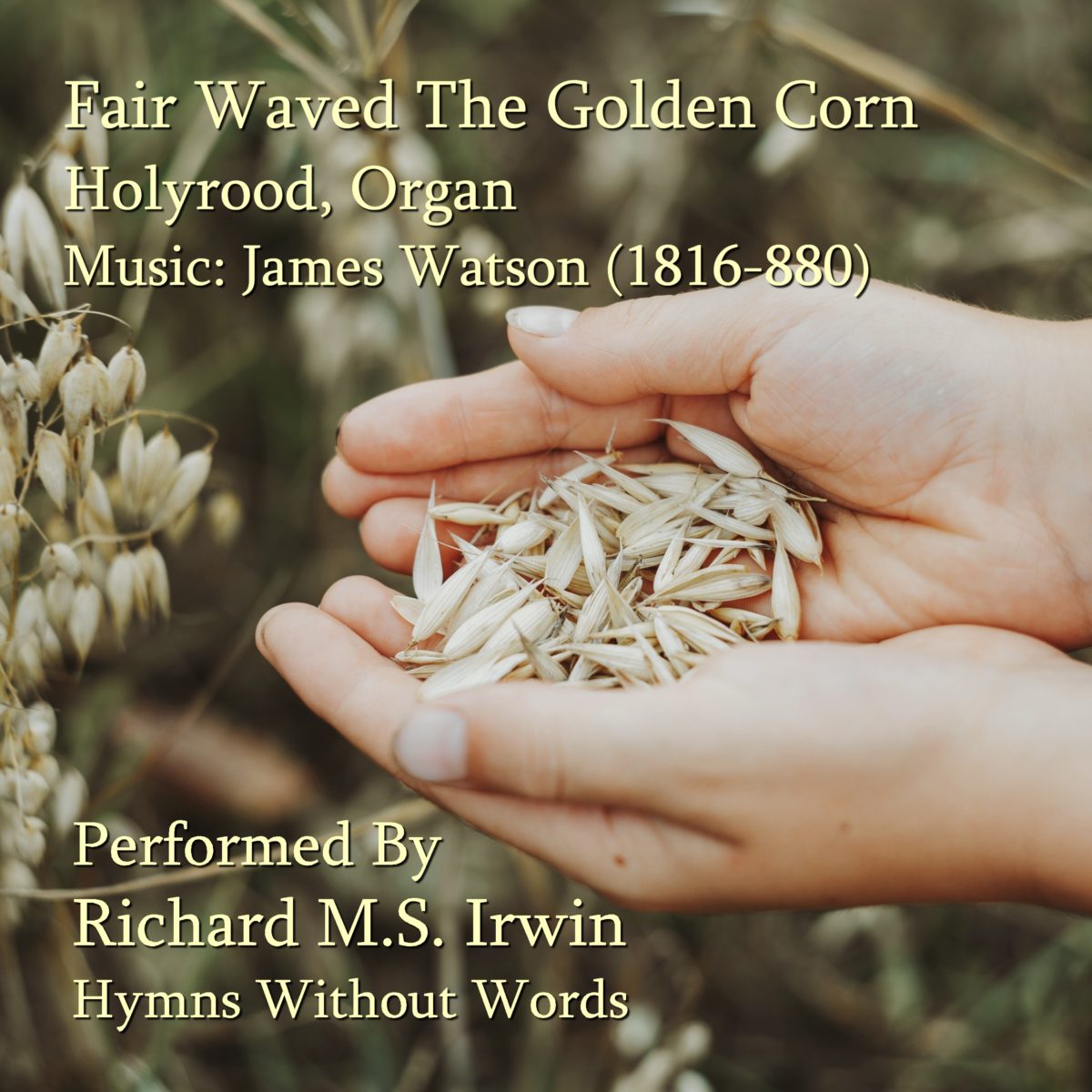 Fair Waved The Golden Corn Lyrics 1 Fair waved the golden corn In Canaan's pleasant land, When, full of joy,
More