George Herbert (1593-1633)
George Herbert (1593-1633) was a Welsh poet, orator and a priest. Born in Montgomery in Wales. His family was wealthy, eminent, intellectual and fond of the arts. His mother Magdalen was a patron and friend of John Donne and other poets; his older brother Edward, later Lord Herbert of Cherbury, was an important poet and philosopher, often referred to as "the father of English deism". Herbert's father died when George was three, leaving a widow and ten children.
After graduating from Westminster School and Trinity College, Cambridge (where he achieved degrees with distinction), Herbert was elected a major fellow of his college. In 1618 he was appointed Reader in Rhetoric at Cambridge and in 1620 he was elected to the post of public orator, whose duties would be served by poetic skill. He held this position until 1628. In 1624 he became a Member of Parliament, representing Montgomeryshire.
In 1630 he became an Anglican priest and took up duties in Bemerton, a parish in rural Wiltshire, about 75 miles southwest of London in 1630. Here he preached and wrote poetry; also helping to rebuild the church out of his own funds.
In 1633 Herbert finished a collection of poems entitled The Temple: Sacred Poems and Private Ejaculations, which imitates the architectural style of churches through both the meaning of the words and their visual layout. The themes of God and love are treated by Herbert as much as psychological forces as metaphysical phenomena.
Suffering from poor health, Herbert died of tuberculosis only three years after taking holy orders. On his deathbed, he reportedly gave the manuscript of The Temple to Nicholas Ferrar, the founder of a semi-monastic Anglican religious community at Little Gidding (a name best known today through the poem Little Gidding by T. S. Eliot), telling him to publish the poems if he thought they might "turn to the advantage of any dejected poor soul", and otherwise, to burn them. In less than 50 years, The Temple: Sacred Poems and Private Ejaculations had gone through thirteen printings.
<hr />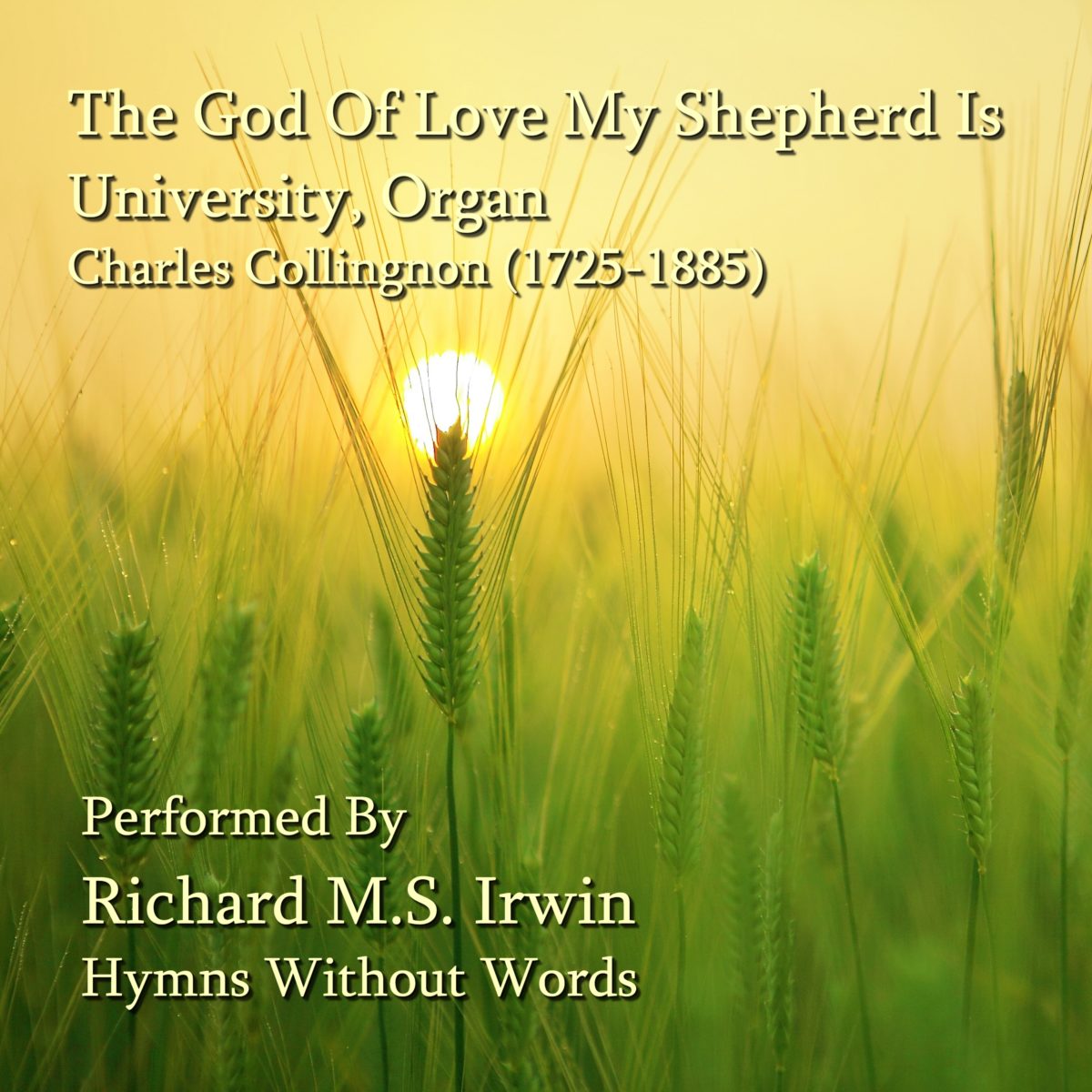 The God Of Love My Shepherd Is : Lyrics 1. The God of love my shepherd is, And he that
More