Category:
Joseph David Jones (1827 – 1870)
Joseph David Jones (1827 – 1870) (sometimes referred to as John David Jones) was born in Bryn­grugog, Mont­gom­e­ry­shire, Wales. Jones' par­ents were apparently so poor they could on­ly give him a year's school­ing. Despite this he spent his childhood learn­ing all he could about mu­sic. Be­fore he was 20 years old, he pub­lished a few psalm tunes un­der the title Y Perganiedydd (The Sweet Sing­er). This publication created suf­fi­cient funds for him to at­tend col­lege in Lon­don. He was the father of industrialist Sir Henry Haydn Jones. He is al­so re­mem­bered as head of Rhos Street School, and later founded the Clwyd Bank Academy, a private grammar school in Rhuthyn, Wales. He died and is buried there.
King Of Glory, King Of Peace (Gwalchmai, Organ, 3 verses)

King Of Glory, King Of Peace Lyrics Suitable for Candlemas, Palm Sunday and general usage. This recording has been made to accompany singers in Church Services. King of glory, King of peace, I will love Thee; And that love may never cease, I will move Thee. Thou hast granted my request, Thou hast heard me; Thou didst note my working breast, Thou hast spared ...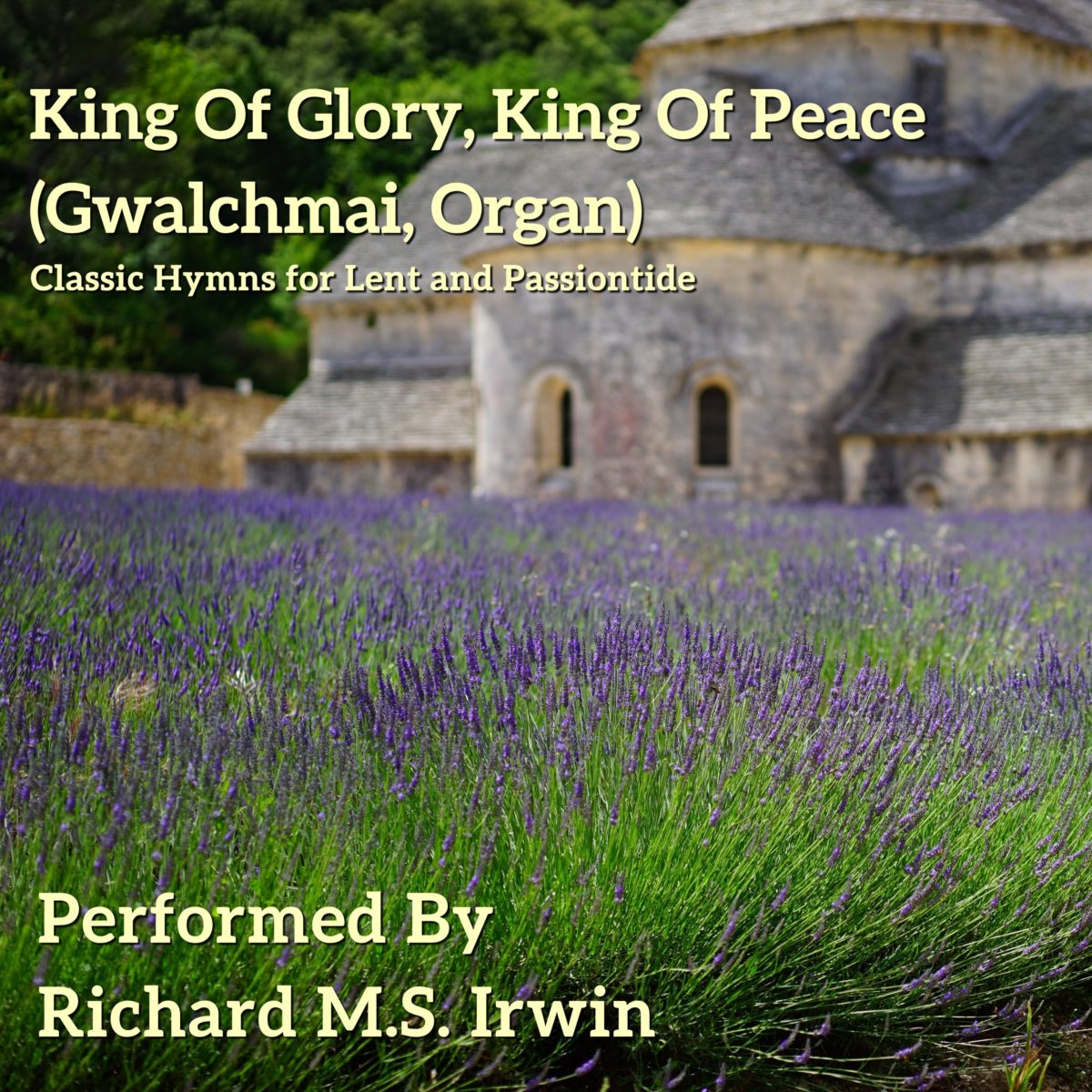 King Of Glory, King Of Peace Lyrics Suitable for Candlemas, Palm Sunday and general usage. This recording has been made
More