Category:
Thomas Kelly (1769-1855)
Thomas Kelly (1769 – 1855) was an Irish. He was the only son of Judge Kelly of Kellyville, near Cathy, Queen's County. He studied for the Bar initially at Trinity College, Dublin and later in London, but after a Damascus moment abandoned the study of law for preaching  and at 23 became a clergyman in the Church of Ireland.
However, his evangelical preaching led to the Archbishop of Dublin (Dr. Fowler) placing a prohibition on his preaching in the established Church and he left to preach in Irish chapels. In 1802 he began to publish his hymns of which he wrote 765 hymns in the next 50 years.
He died at the age of 85 whilst preaching. His last words were, "Not my will but Thine be done".
Hymns associated with Thomas Kelly
The Head That Once Was Crowned With Thorns (Saint Magnus, Organ, 6 Verses)

The Head That Once Was Crowned With Thorns Lyrics Suggested use Easter. 1. The Head that once was crowned with thorns Is crowned with glory now; A royal diadem adorns The mighty Victor's brow. 2. The highest place that heaven affords Is His, is His by right, The King of kings and Lord of lords, And heaven's eternal Light; 3. The Joy of all who ...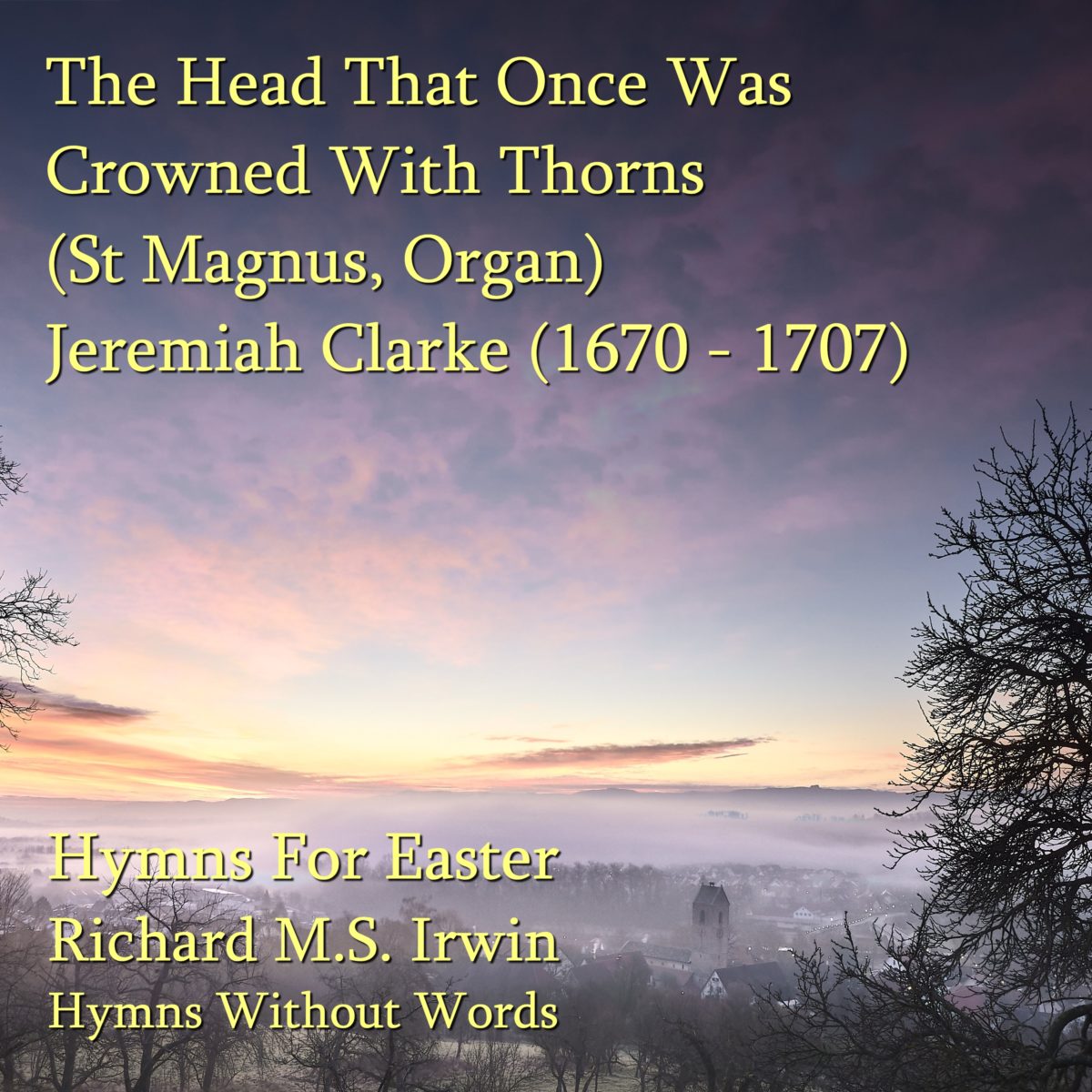 The Head That Once Was Crowned With Thorns Lyrics Suggested use Easter. 1. The Head that once was crowned with
More