Joseph Francis Mohr (1792 – 1848)
Joseph Francis Mohr (1792 – 1848) was an Austrian priest and composer, who wrote the words to the Christmas carol "Silent Night".
Josef Francis Mohr was born in Salzburg on December 11, 1792, to an unmarried embroiderer, Anna Schoiberin, and a mercenary soldier, Franz Mohr who deserted the army and Josef's mother before the birth.
As his musical talent was not recognized, he found a sponsor to set him upon the path to higher education. As an illegitimate child he needed the pope's special permission to study for the priesthood and was ordained a priest in 1815. Rev. Mohr was sent to a pilgrim church in the remote Alpine village of Mariapfarr, where in 1816 he wrote a six-stanza poem that was to become the world's most popular carol. Mohr was moved to Oberndorf in 1817 to stay there for two years.
When Franz Xaver Grüber (1787 – 1863) agreed to compose a melody and guitar arrangement for the poem to be sung at midnight mass on December 24, 1818, 'Silent Night' was born. Within a few short years, arrangements of the carol appeared in churches in the Salzburg Diocese and folk singers from the Ziller Valley were taking the song on tours around Europe.
Until 2006, it was thought that Mohr and Gruber had collaborated on just one song. Now another song has been located in the Wagrain parish archive by the Salzburg Diocesan Archives. "Te Deum" with text by Joseph Mohr and melody by Franz Xaver Gruber can be heard in an audio exhibit at the Waggerl Museum in Wagrain.
Mohr, a generous man who donated most of his salary to charity, was moved from place to place and finally became parish pastor in Wagrain, where he founded a new school for children. He created a fund to allow children from poor families to attend school and he set up a system for the care of the elderly.
Among his many works may be mentioned: "Lasset uns beten"; "Treatise on Psalmody"; "Cäcilia", a hymn-book and prayer-book; "Cantate", a hymn and prayer-book; "Psalmi Officii hebdomadæ sanctæ"; "Vesperbüchlein"; "Laudate Dominum", a hymn-book and prayer-book intended more especially for institutions of higher education; "Manuale Cantorum", and "Psälterlein", a hymn-book and prayer-book. Most of these collections – model hymn-books as well as prayer-books – have had large circulations; the "Cantate" has had forty-two editions, and the thirty-third edition of the collection, "Cäcilia" has recently appeared. Several of Father Mokr's collections became the official hymn-books of certain dioceses; others served as the basis for the compilation of official diocesan hymn-books. Mohr had the gift, rare at the present time, of writing genuine hymn-tunes, some of which are in his collections.
Father Mohr died of a pulmonary disease on December 4, 1848. The village school is named after him and his grave has been kept in a place of honor in the nearby churchyard cemetery.
Hymns associated with Joseph Francis Mohr (1792 – 1848)
Silent Night (Stille Nacht, Piano, 3 Verses)

Silent Night : English Lyrics Silent night, holy night. All is calm, all is bright, Round yon Virgin Mother and Child; Holy Infant, so tender and mild, Sleep in heavenly peace, Sleep in heavenly peace. Silent night, holy night. Shepherds quake at the sight, Glories stream from heaven afar, Heavenly hosts sing Alleluia! Christ, the Saviour is born, Christ, the Saviour is born. Silent night, holy night. Son of ...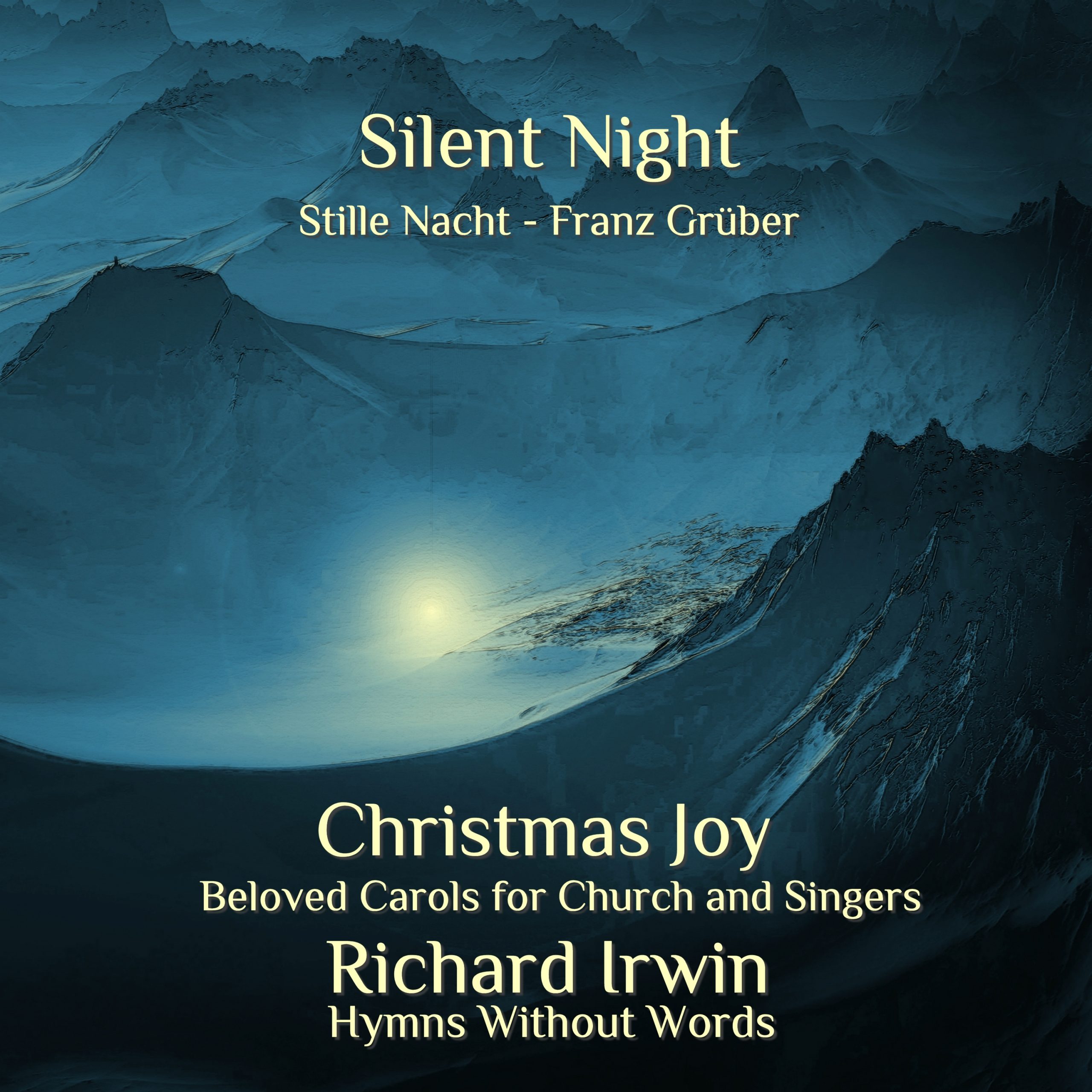 Silent Night : English Lyrics Silent night, holy night. All is calm, all is bright, Round yon Virgin Mother and
More