John Sheeles (1688-1761)
John Sheeles (1688-1761) was an English harpsichordist and composer who spent his life in London. He was one of the original subscribers to the Royal Society of Musicians in 1739.
His compositions and harpsichord playing were mainly for the Little Theatre in the Haymarket. In the Catalogue of Printed Music at the British Museum, a few of Sheeles's songs are listed, published after 1720.
Hymn Tunes by  John Sheeles:
---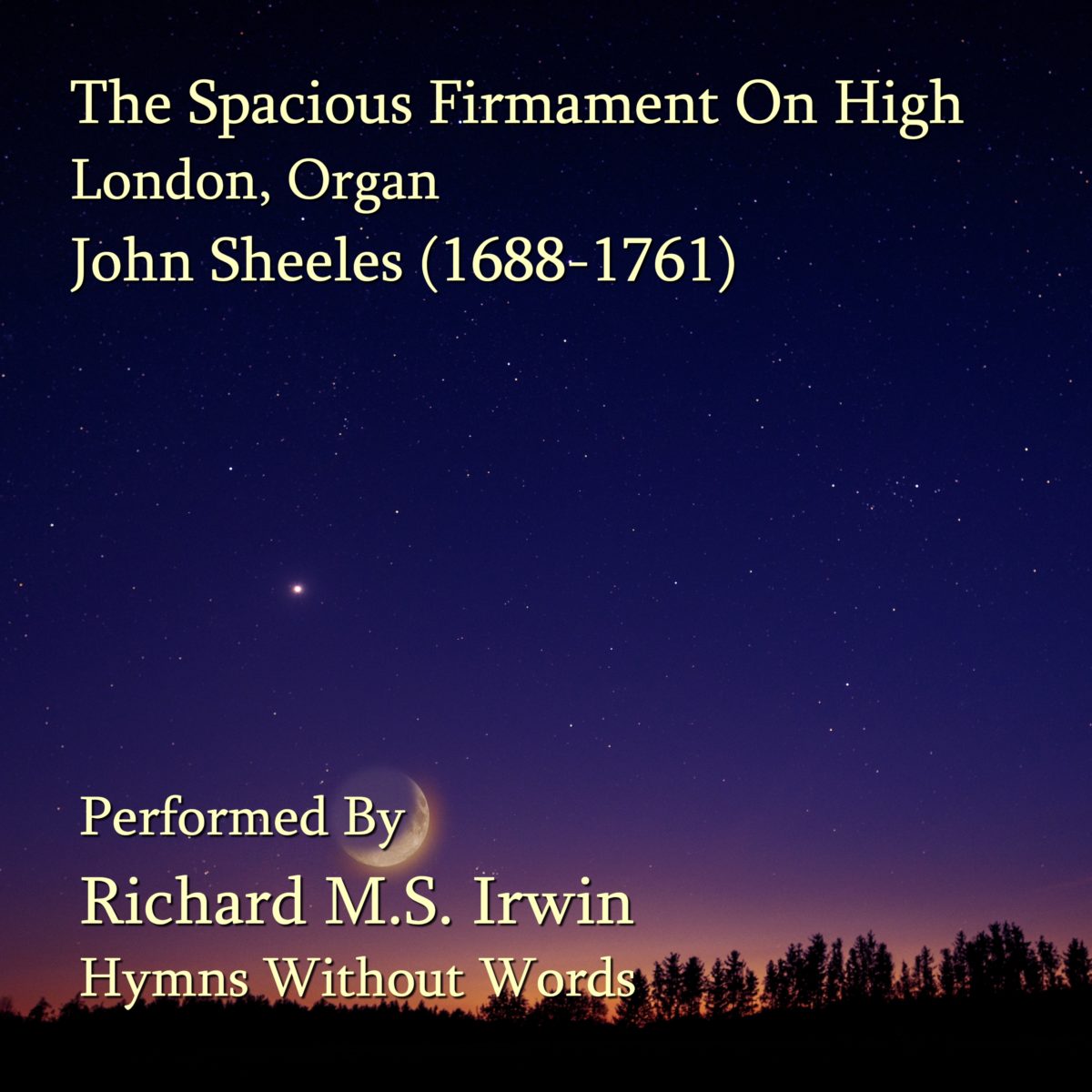 The Spacious Firmament : Recording Tune: London (Addison's) composed by John Sheeles (1688 – 1761). Public Domain. Performance ℗ 2021
More