George Bourne Timms (1910 – 1997)
George Bourne Timms (1910 – 1997) was an English Church of England clergyman and distinguished author. Born in Derby he was educated at Derby School and St Edmund Hall, Oxford before a period of study at the College of the Resurrection, Mirfield in 1936 after which he was Ordained.
Timms held curacies at St Mary Magdalen, Coventry and St Bartholomew, Reading. He was appointed the Oxford Diocesan Inspector of Schools from 1944 to 1949 and then became Sacrist of Southwark Cathedral from 1949 to 1952. He spent the next thirteen years as Vicar of St Mary, Primrose Hill until 1965 and then had the role of Rural Dean of Hampstead and then Vicar of St Andrew, Holborn before before becoming the Archdeacon of Hackney from 1971 to 1981.
Amongst his published writings were:
Dixit Cranmer, 1946
The Liturgical Seasons, 1965
A Manual for Holy Week, 1967
The Cloud of Witnesses, 1982
The New English Hymnal, 1985
Sing We Of The Blesséd Mother (Abbot's Leigh, Organ, 4 Verses)

Sing We Of The Blesséd Mother Recording https://soundcloud.com/richardirwinmusic/sing-we-of-the-blessed-mother-abbots-leigh-organ Tune: Abbot's Leigh, composed by Cyril Vincent Taylor (1907 – 1991).  Copyright © Oxford University Press. Used with permission. Performance ℗ 2021 Richard Irwin Music®. IRSC UKTU21900344. All rights Reserved. Sing We Of The Blesséd Mother Download The music used in this recording is in copyright and a Licence has been obtained ...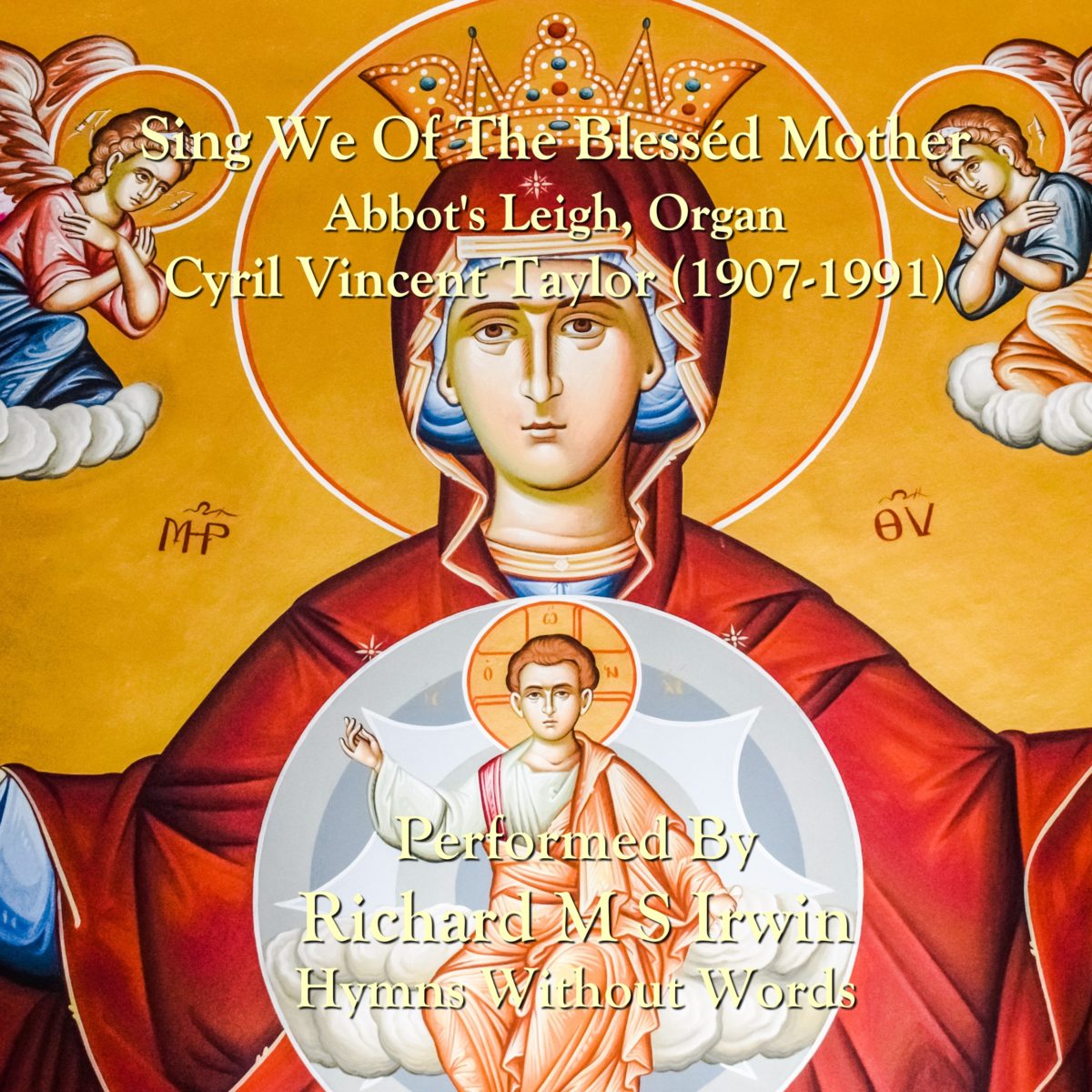 Sing We Of The Blesséd Mother Recording Tune: Abbot's Leigh, composed by Cyril Vincent Taylor (1907 – 1991).  Copyright ©
More