Hans Leo Hassler (1564 – 1612)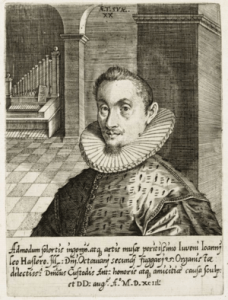 Hans Leo Hassler (1564 – 1612) was a German composer and organist of the late Renaissance and early Baroque eras, born in Nuremberg and elder brother of Jakob Hassler. Hans Leo Hassler was the son of an organist, and received his first instruction in music from his father, Issak Hassler. In 1584, Hassler became the first of many German composers of the time who went to Italy to continue their studies, arriving in Venice when the Venetian school was at its peak with composers writing in the resplendent polychoral style which was soon became popular throughout Europe.
In Venice, Hassler became friends with Giovanni Gabrieli, with whom he composed a wedding motet for Georg Gruber, a Nuremberg merchant living in Venice, in 1600. Together they studied with Andrea Gabrieli, Giovanni's uncle. Under Andrea, Hassler received instruction in composition and organ playing.
Following Andrea Gabrieli's death, Hassler returned to Germany in the latter part of 1585, moving to Augsburg where he served as an organist to Octavian II Fugger, a nobleman there. The Augsburg years were extremely creative for him and his reputation as composer and organist grew, despite being a Protestant in a region that remained Roman Catholic.
Hassler also advised on the construction of new organs and in 1596, Hassler, along with 53 other organists, was given the opportunity to examine a new instrument with 59 stops at the Schlosskirche, Groningen. He developed a clockwork organ that was later sold to Emperor Rudolf II.
In 1602, Hassler returned to Nuremberg where he became the Kapellmeister, or director of town music. While there, he was appointed 'Kaiserlichen Hofdiener' in the court of Rudolf II. In 1604, he took a leave of absence and traveled to Ulm, where he was wed to Cordula Claus. Four years later, Hassler moved to Dresden where he served as the electoral chamber organist to the Elector Christian II of Saxony, and eventually as Kappelmeister. By this time, Hassler had already developed the tuberculosis that would claim his life in June of 1612. After he died, Michael Praetorius and Heinrich Schütz were appointed in his place. He was and died in Frankfurt am Main.
O Bread To Pilgrims Given (Passion Chorale, Organ, 3 Verses)

O Bread To Pilgrims Given Lyrics O Bread to pilgrims given, O food that angels eat, O manna sent from heaven, For heav'n-born natures meet: Give us, for thee long pining, To eat till richly filled; Till, earth's delights resigning, Our every wish is stilled. O water, life-bestowing, Forth from the Saviour's heart A fountain purely flowing, A fount of love thou art: O let us, freely tasting, Our ...

O Sacred Head Sore Wounded (Passion Chorale, Organ, 5 Verses)

O Sacred Head Sore Wounded Lyrics 1. O sacred head, sore wounded, Defiled and put to scorn; O kingly head, surrounded With mocking crown of thorn: What sorrow mars Thy grandeur? Can death Thy bloom deflow'r? O countenance whose splendor The hosts of heav'en adore! 2. Thy beauty, long desired, Hath vanished from our sight; Thy pow'r is all expired, And quenched the light of light. Ah me! ...

O Sacred Head Surrounded (Passion Chorale, Organ, 3 Verses)

O Sacred Head Surrounded Lyrics O Sacred head, surrounded by crown of piercing thorn! O bleeding head, so wounded, reviled and put to scorn! Death's pallid hue comes over you The glow of life decays, yet angel hosts adore thee and tremble as they gaze I see thy strength and vigor all fading in the strife, and death with cruel rigor, bereaving thee of life; O agony and ...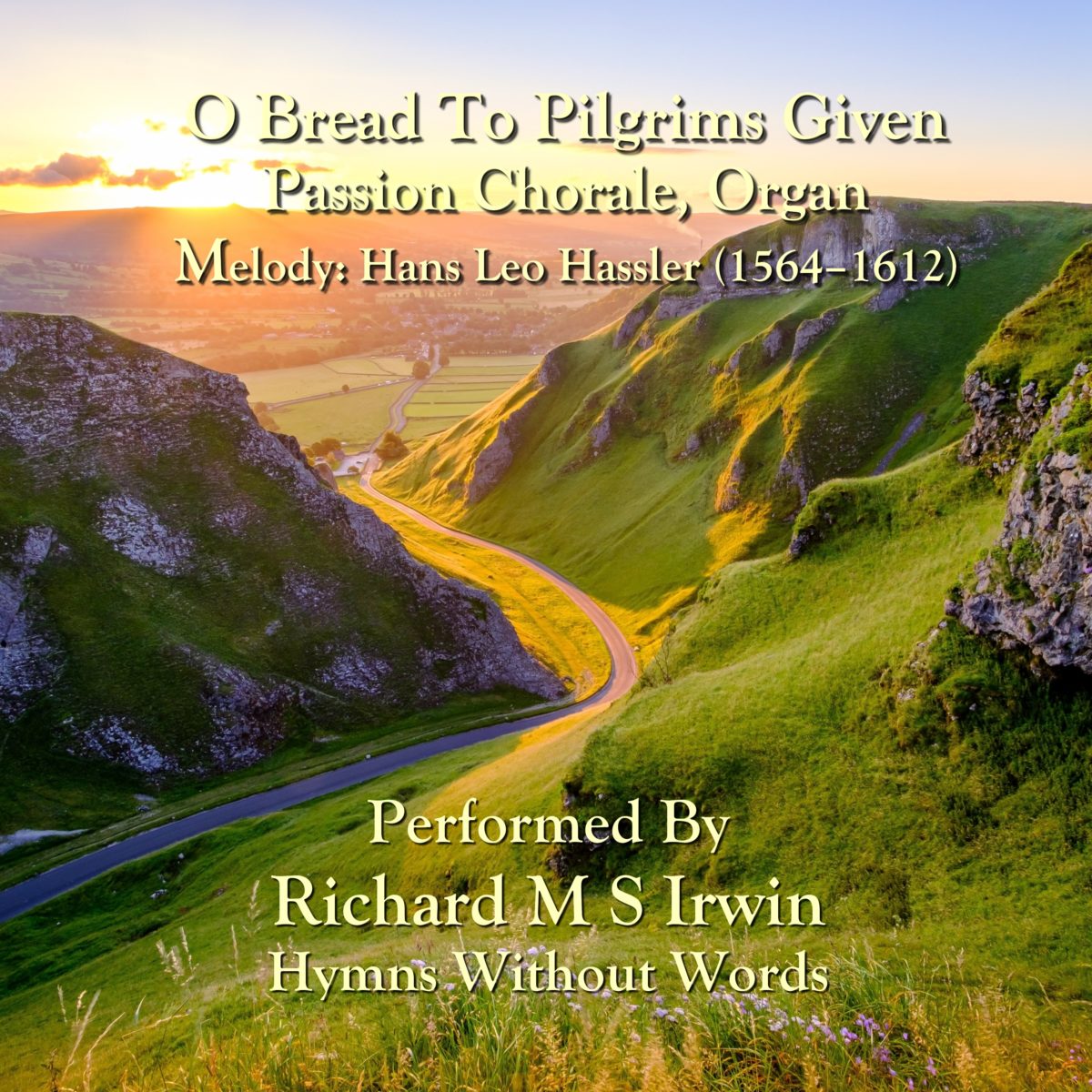 O Bread To Pilgrims Given Lyrics O Bread to pilgrims given, O food that angels eat, O manna sent from
More