Richard Runciman Terry (1865-1938)
Sir Richard Runciman Terry (1865-1938) was an English organist, choir director and musicologist. He is noted for his pioneering revival of Tudor liturgical music.
His first appointments were to Elstow School in 1890 and as organist and choirmaster of St John's Cathedral, Antigua, in 1892.
In 1896 he was appointed organist and director of music at the Roman Catholic Benedictine Downside School in Somerset. It was here where he began the massively important work of reviving the Latin music of Tudor English composers such as William Byrd and Thomas Tallis. He was greatly inspired by the revival of Gregorian chant by Dom Prosper Gueranger at Solesmes Abbey in France, which was to be an important part of the Downside musical repertoire.
Terry was the first Director of Music at the newly built Westminster Cathedral, a post which he held from 1901 to 1924, when he resigned after coming under significant criticism for his choice of music. Nonetheless, during this time he was able to establish a choral tradition of great merit at the Cathedral, developing a repertoire of both Gregorian chant and polyphonic music. The choir's particular focus on renaissance polyphony is believed to have had an impact on the emerging school of 20th century English composers and on the performance of church music in England. Following his resignation from Westminster Cathedral he went on to work as a musical editor, journalist and academic.
He was awarded a knighthood in 1922.
---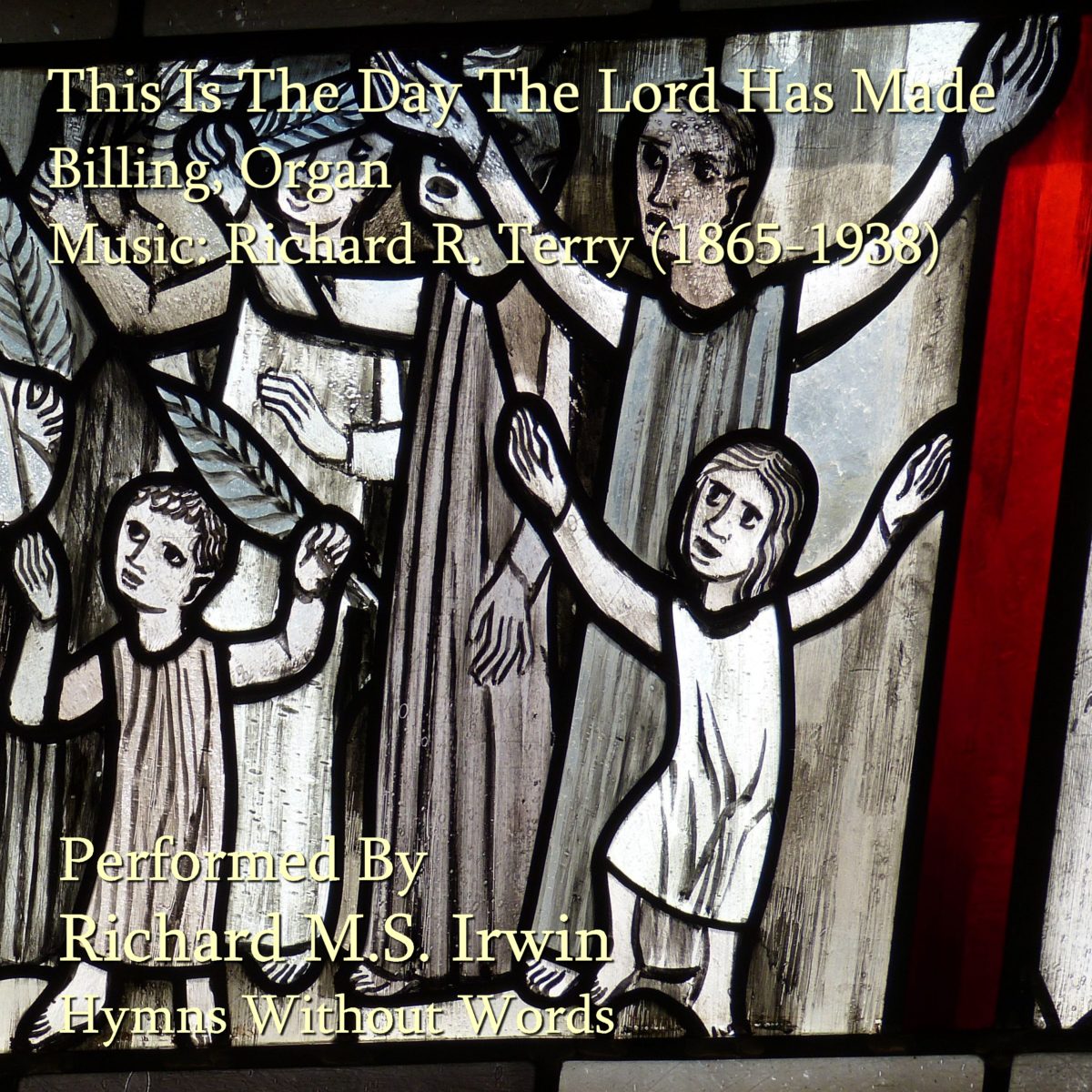 This Is The Day The Lord Has Made : Recording Tune: Billing, composed by Sir Richard Runciman Terry (1865 –
More