Edward Henry Thorne (1834-1916)
Edward Henry Thorne, F.R.C.O. (1834-1916) was an English organist and composer, born in Dorset. He studied under George Elvey (1816 – 1893) with the Chapel Royal and at 19 became Organist of Henley Parish Church.
From 1863-1870 Thorne was Organist of at Chichester Cathedral. His popular anthem 'I Was Glad' was written for the reopening of the Cathedral after its spire was rebuilt after its collapse in 1861
In 1870, he moved to St Patrick's Church in Hove  and later served at several London churches, not least St Anne's Church, in Soho, where he carried on the revival of Johann Sebastian Bach's music instigated by Joseph Barnby 1838-1899).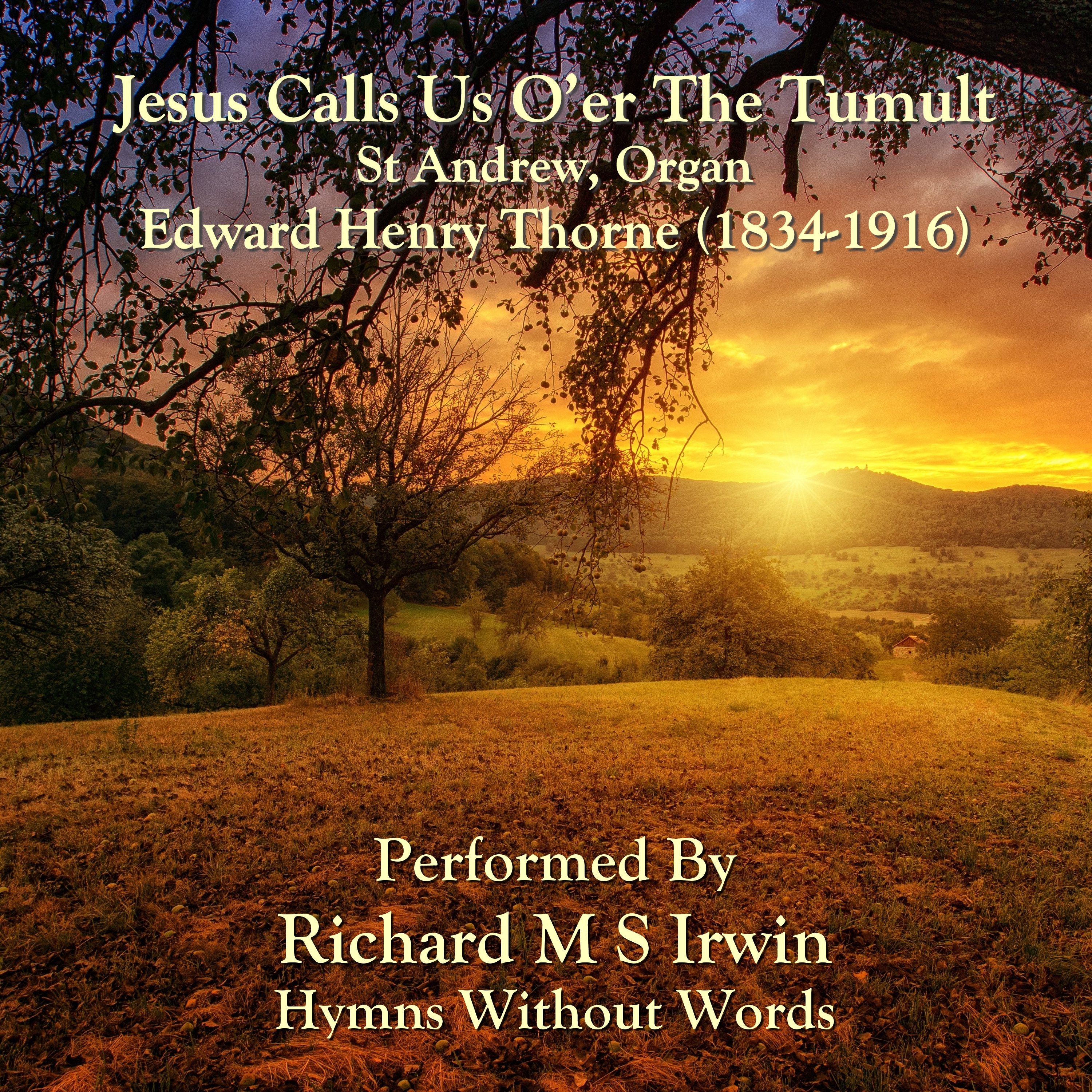 Jesus Calls Us O'er The Tumult, St Andrew : Recording Other settings of Jesus Calls Us O'er The Tumult Tune:
More