Hymn – When Jesus Wept – Score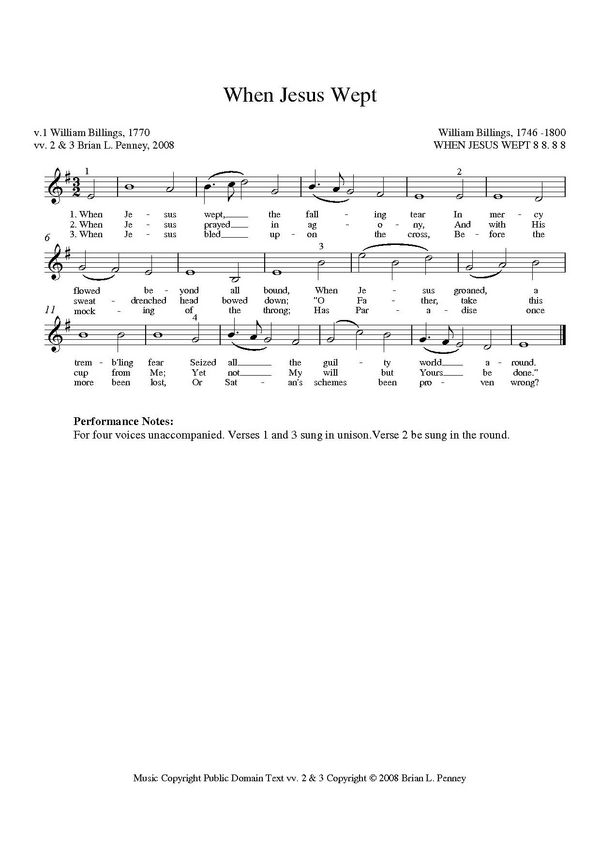 Meter: LM. Lyrics William Billings (Verse 1 – Public Domain) and Brian L. Penney (Verse 2 & 3 (Copyright Brian L. Penney 2008). Used with permission
Recording
Tune: When Jesus Wept, composed by William Billings (1746 – 1800). Public Domain.
Performance Copyright © 2009 Brian L. Penney. Certain rights reserved.
The music used in this recording belongs in the Public Domain, but the Performance rights ℗ belong to Richard M S Irwin. You may click the Download Button to obtain the MP3 recording for use in Worship (including online services) or for personal use only. The track may also be found on various online music systems, which can be used for downloads if they are listed in the section below. For other uses of the recording, please
Contact Us
.
Donation
If you use our hymns, please consider a donation to help keep this service free.
Click Here to Download