Category:
Eisenach
Hymns set to the tune Eisenach, by an anonymous French composer. Public Domain
O Love How Deep (Eisenach, Organ, 6 Verses)

O Love How Deep Lyrics O love, how deep, how broad, how high! How passing thought and fantasy, That God, the Son of God, should take Our mortal form for mortals' sake! He sent no angel to our race Of higher power or lower place, But wore the robe of human frame Himself, and this lost world came. For us baptized, for us he ...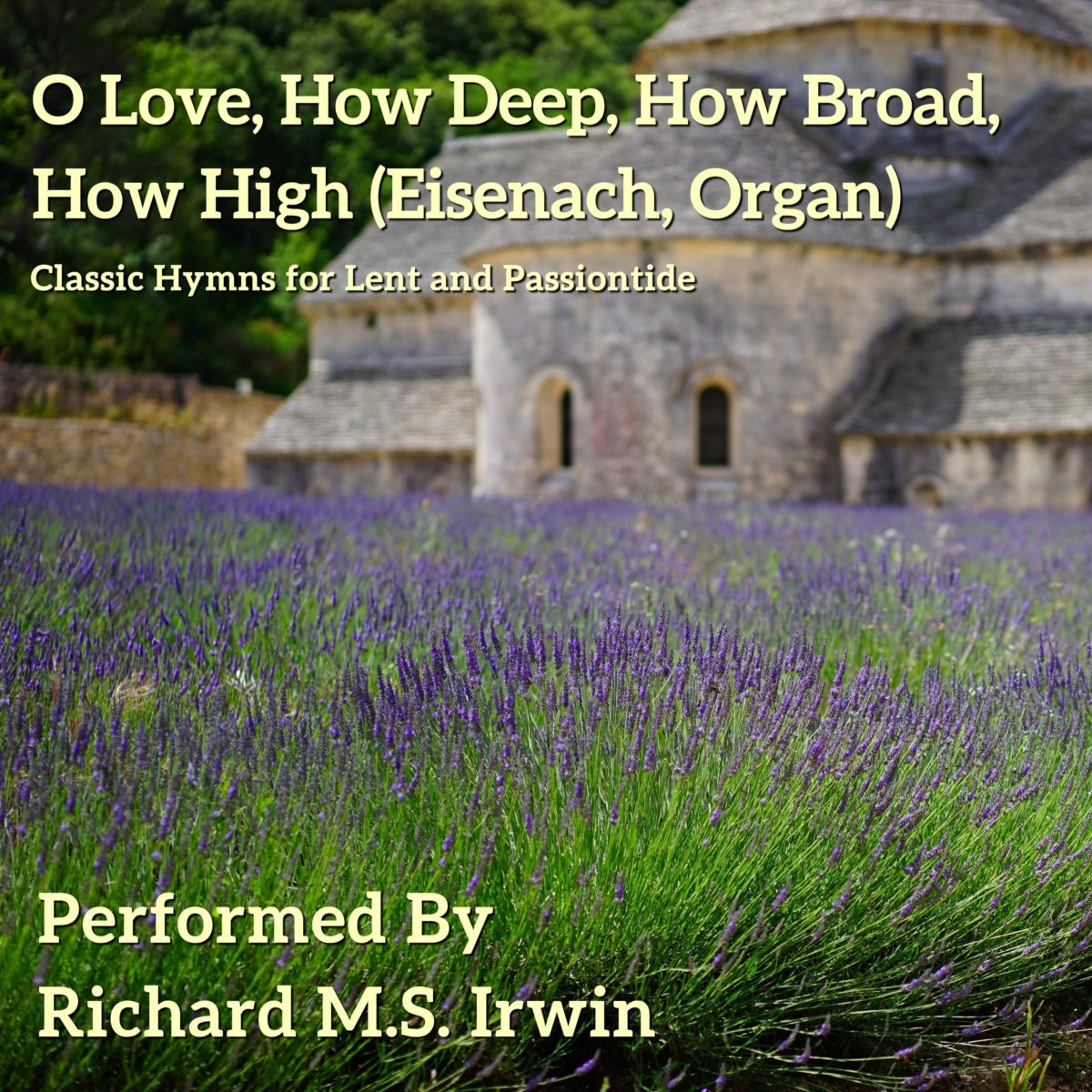 O Love How Deep Lyrics O love, how deep, how broad, how high! How passing thought and fantasy, That God,
More