Jacob Hintze (1622 – 1702)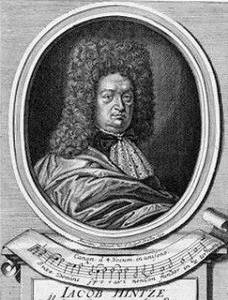 Jacob Hintze (1622 – 1702) was  a German composer who in 1666 joined the court of Elector of Brandenburg at Berlin as a musician with the reputation of being an excellent contrapuntist.  He retired 1695.
Hintze edited the 12th and subsequent editions of Johann Crüger's 'Praxis pietatis' adding 65 hymns  to it.  Some of his Chorale melodies are used in J S Bach's Vocal Works.
At The Lamb's High Feast We Sing (Salzburg, Organ and Descant, 4 Verses)

At the Lamb's High Feast We Sing Lyrics Suggest uses include Easter and Communion Services. At the Lamb's high feast we sing Praise to our victorious King, Who has washed us in the tide Flowing from his pierced side; Praise we him whose love divine Gives his sacred blood for wine, Gives his body for the feast, Christ the victim, Christ the priest. Where the ...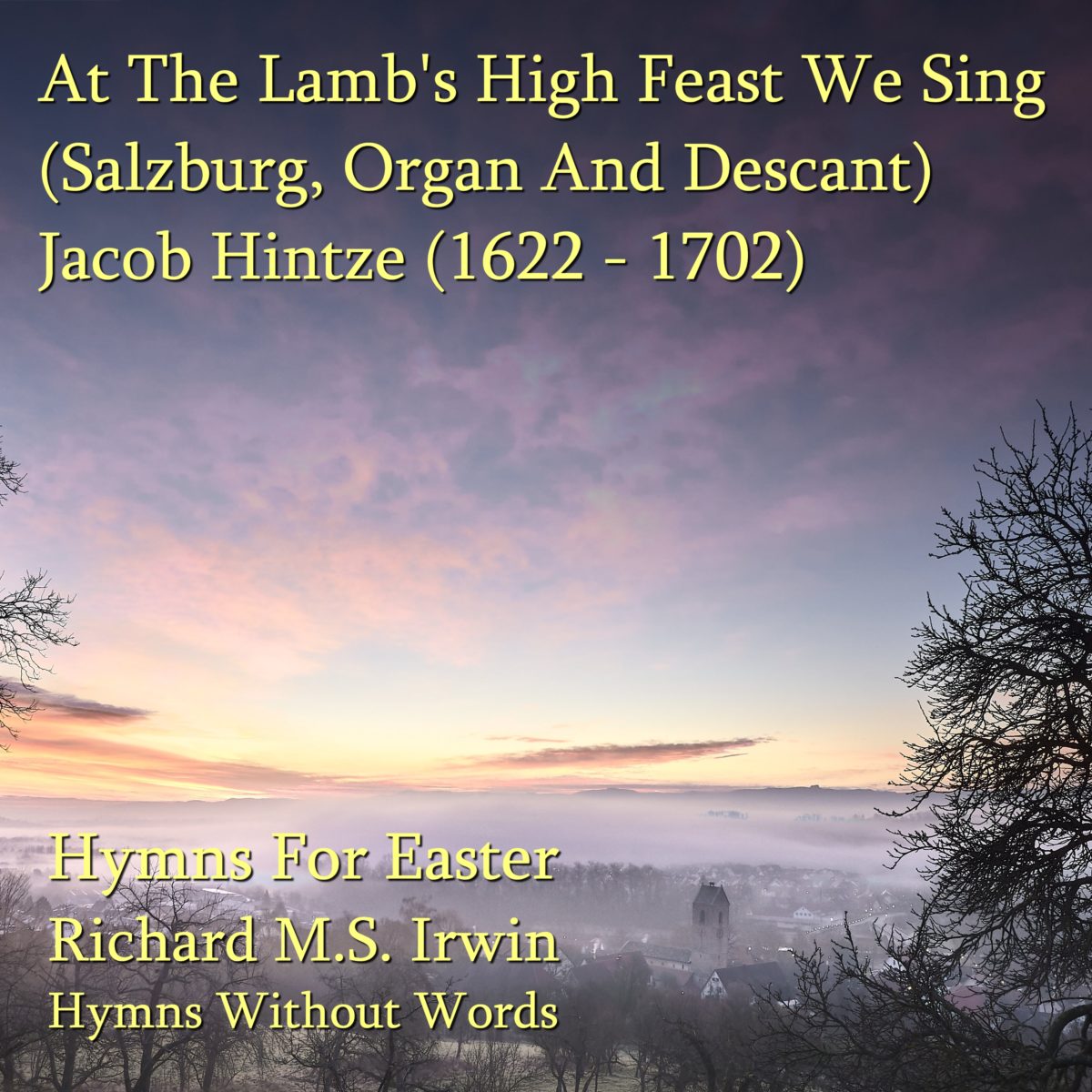 At the Lamb's High Feast We Sing Lyrics Suggest uses include Easter and Communion Services. At the Lamb's high feast
More