Alternative settings of O Thou Who At Thy Eucharist Didst Pray
O Thou Who At Thy Eucharist Didst Pray : Recording For Organ
O Thou Who At Thy Eucharist Didst Pray : Lyrics
Alternative settings of O Thou Who At Thy Eucharist Didst Pray
1. O Thou, who at Thy Eucharist didst pray
That all thy Church might be for ever one,
Grant us at every Eucharist to say
With longing heart and soul, "Thy will be done."
O may we all one Bread, one Body be,
Through this blest Sacrament of unity.
2. For all Thy Church, O Lord, we intercede;
Make Thou our sad divisions soon to cease;
Draw us the nearer each to each, we plead,
By drawing all to Thee, O Prince of Peace;
Thus may we all one Bread, one Body be,
Through this blest Sacrament of unity.
3. We pray Thee too for wand'rers from Thy fold;
O bring them back, Good Shepherd of the sheep,
Back to the faith which saints believed of old,
Back to the Church which still that faith doth keep;
Soon may we all one Bread, one Body be,
Through this blest Sacrament of unity.
4. So, Lord, at length when sacraments shall cease,
May we be one with all Thy Church above,
One with Thy saints in one unbroken peace,
One with Thy saints in one unbounded love;
More blessèd still, in peace and love to be
One with the Trinity in Unity.
O Thou Who At Thy Eucharist Didst Pray : Free MP3 Download Organ
The music used in this recording belongs in the Public Domain, but the Performance rights belong to Richard Irwin Music®. You have permission to download this track for personal use or use in Church services. For any other use, please Contact Us.
This website is free to use, but not to operate. If you use our free MP3 hymns, please consider an occasional donation to help keep this service free. Many thanks.
To keep up to date with the latest recordings, add your email address to our newsletter list.
Also, please follow us on Amazon Music, Apple Music, Tidal, Spotify, SoundCloud, Twitter, YouTube, Facebook and Instagram.
Lyricist: William Harry Turton (1856-1938)
William Harry Turton R.E (1856-1938) was an English writer. The son of an British Army officer and born in India, Turton was educated at Clifton College in Bristol before joining the Royal Military Academy. From the age of 20 he held a commission in the Royal Engineers, retiring in 1905.
He is now best remembered as the author of "The Plantagenet Ancestry".  His other works include "A Few Hymns written by a layman between the festivals of All Saints, 1880, and 1881, "The Truth of Christianity" and "The Marine Shells of Port Alfred, 1932".
Composer: Orlando Gibbons (1583-1625)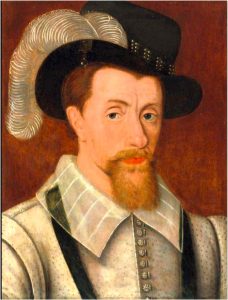 Orlando Gibbons (1583-1625) was an English composer, and keyboard player, born in Oxford, although he spent much of his early life in Cambridge. He is considered one of the last masters of the English Madrigal School and English Virginalist School. In the 1610s he was probably the leading composer and organist in England. He is often seen as a transitional figure from the Renaissance to the Baroque periods.
Gibbons was born into a musical family, his father and brothers, Edward, Ellis and Ferdinand, were musicians and Orlando was expected to follow the tradition. Edward, was a composer and master of the Choir of King's College, Cambridge.
At the age of 19 he was appointed an unsalaried member of the Chapel Royal in May 1603 and a full-fledged gentleman of the Chapel Royal as junior organist in 1605. In 1606 he had graduated from King's College, Cambridge with a Bachelor of Music degree.
By the 1610s Gibbons had become a composer of high repute and the most outstanding organist in England
---
lord, who at thy first eucharist lyrics, lord, who at thy first eucharist pdf, at that first eucharist hymn, at that first eucharist before you died, unde et memores hymn tune