John Sheeles (1688 – 1761)
John Sheeles (1688 – 1761) was an English harpsichordist and composer who spent his life in London. He was one of the original subscribers to the Royal Society of Musicians in 1739.
His compositions and harpsichord playing were mainly for the Little Theatre in the Haymarket. In the Catalogue of Printed Music at the British Museum, a few of Sheeles's songs are listed, published after 1720.
Hymn Tunes by  John Sheeles:
The Spacious Firmament On High (London, Organ, 3 Verses)

The Spacious Firmament : Lyrics 1. The spacious firmament on high, With all the blue ethereal sky, And spangled heavens, a shining frame, Their great Original proclaim. The unwearied sun from day to day Does his Creator's power display, And publishes to every land The work of an almighty hand. 2. Soon as the evening shades prevail The moon takes up the wondrous tale, And nightly ...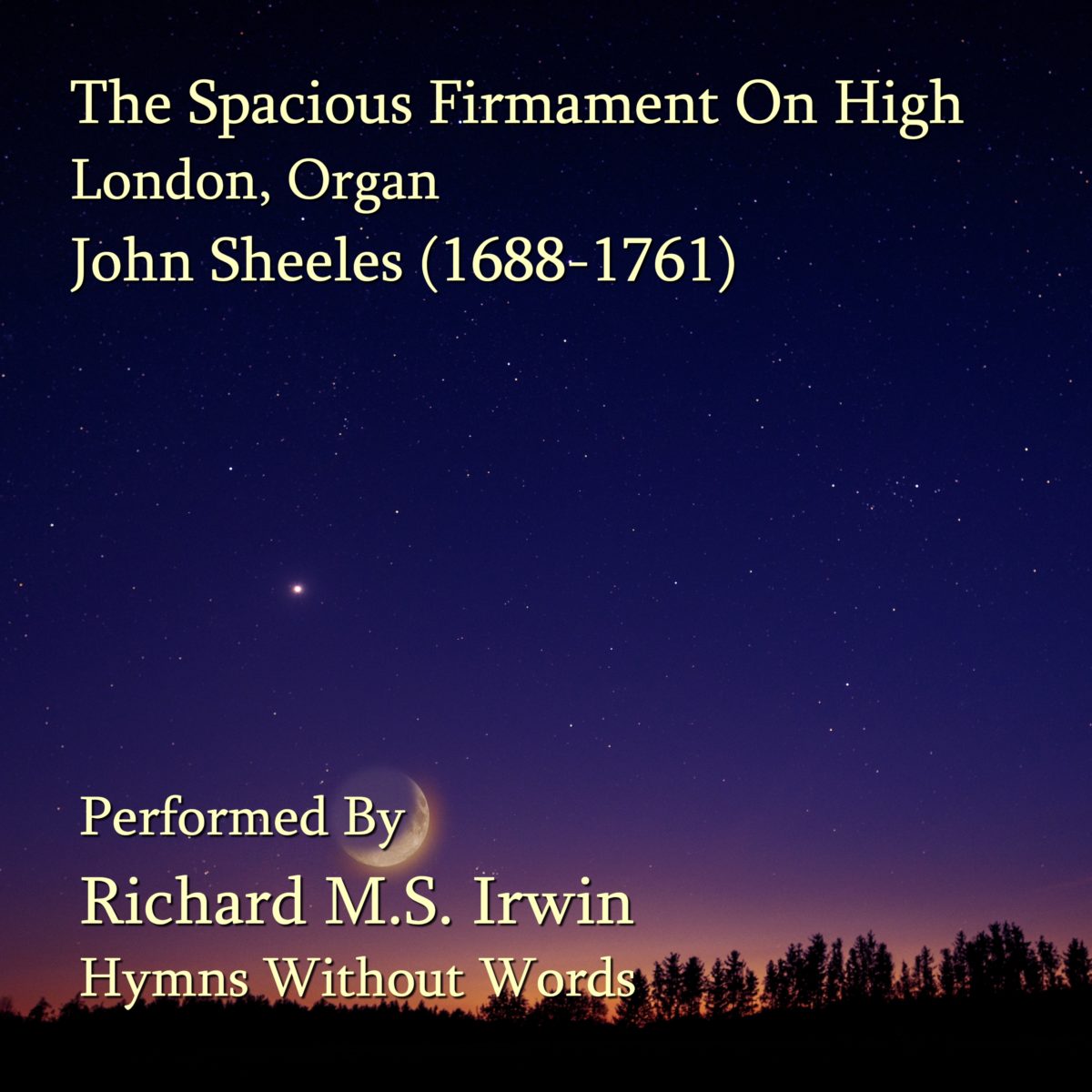 The Spacious Firmament : Lyrics 1. The spacious firmament on high, With all the blue ethereal sky, And spangled heavens,
More