William Romanis (1824 – 1899)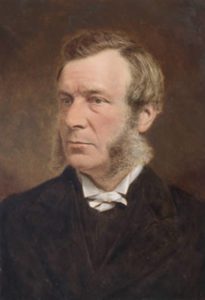 Rev. William Romanis (1824 – 1899) MA(Cambs) was an Anglican clergyman, writer and lyricist born in the City of West­min­ster, London, England. He was educated at Em­man­u­el Coll­ege, Cam­bridge and taught classics at Chelt­en­ham Coll­ege. He served as curate at Ax­min­ster in Devon and then at St. Mary's, Read­ing, where he published two volumes of sermons. He was appointed Vicar of Wigston Magna a village south of Leicester and became President of The Leicester Literary and Philosophical Society from 1871-72. His "Wigston Magna School Hymns" was published in 1878.
A leading "Ritualist" (High Church) he called for considered reform within the Church of England and its worship. In 1888 he became Vicar of of Twy­ford, Hampshire. He re­tired in 1895 and died in Southsea near Portsmouth.
Round Me Falls The Night Lyrics 1. Round me falls the night;Saviour, be my light;through the hours in darkness shroudedlet
More