Samuel Robbins Brown (1810-1880)
Biography
Samuel Robbins Brown (1810 to 1880) was an American Congregationalist minister, missionary, and translator. He was born in Haverhill, Massachusetts, and was the son of a Congregationalist minister.
Brown attended Amherst College and later Yale Divinity School, where he studied under renowned theologian Nathaniel William Taylor. After completing his studies, he was ordained as a minister in 1834 and served as a pastor in several churches in Massachusetts and New York.
In 1838, Brown was appointed as a missionary to the Ottoman Empire, and he spent the next 17 years serving in Beirut, Lebanon, where he established a mission school and worked to translate the Bible into Arabic. He also worked to improve the status of women in the region, advocating for girls' education and founding a school for girls in Beirut.
In addition to his missionary work, Brown was an accomplished translator and linguist. He was fluent in Arabic, Turkish, and Persian, and he translated numerous works of literature and philosophy into English, including the poetry of Rumi and the works of the Persian philosopher Mulla Sadra.
After returning to the United States in 1855, Brown continued his work as a translator and published several books on the history and culture of the Middle East. He also served as a professor of Arabic at Union Theological Seminary in New York City from 1856 to 1877.
Brown was known for his dedication to the people of the Middle East and his commitment to spreading knowledge and understanding between East and West. He passed away in 1880 in New York City, leaving behind a legacy as a pioneering missionary, educator, and translator.
Hymns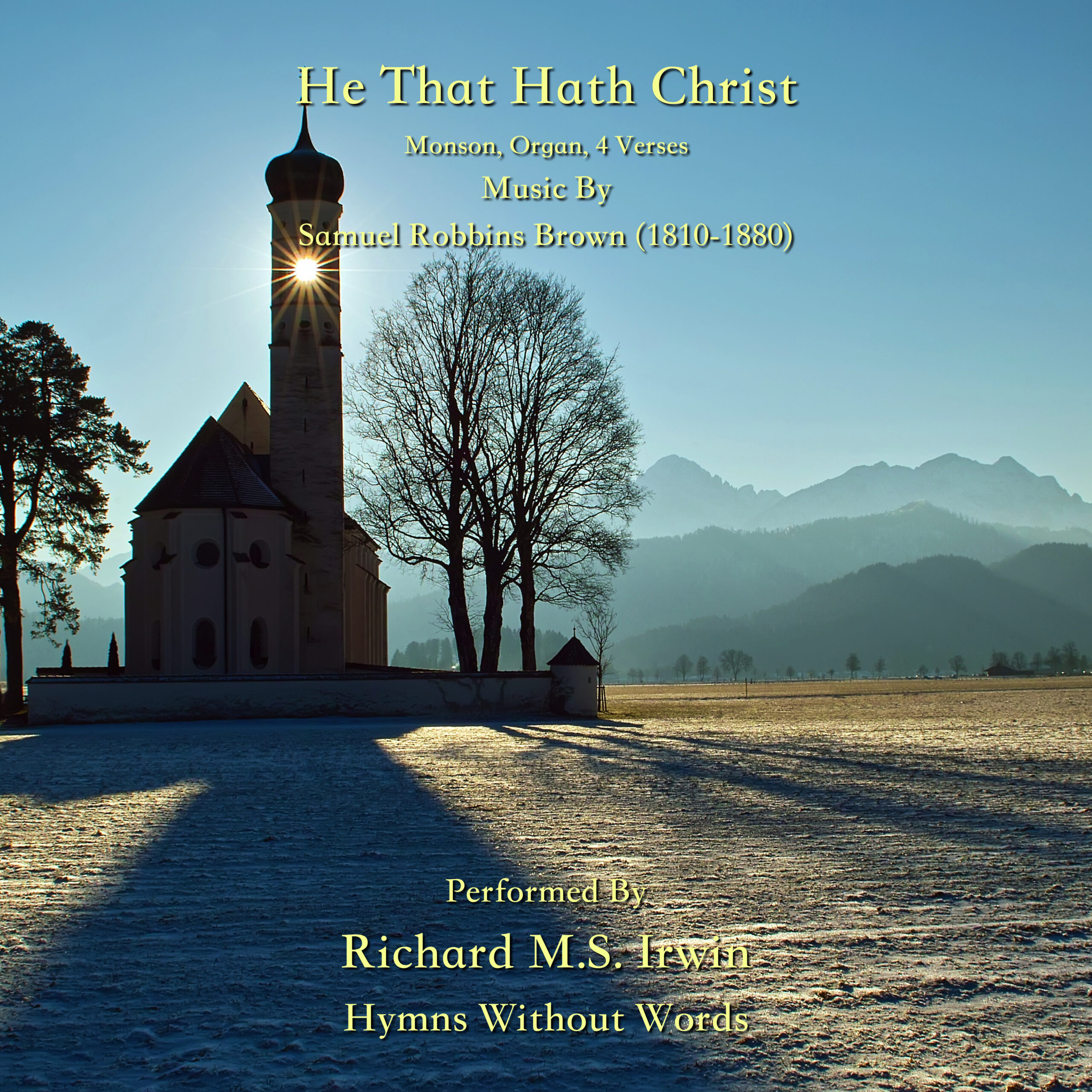 He That Hath Christ : Recording Tune: Monson by Samuel Robbins Brown (1810-1880). Public Domain. Performance ℗ 2023 Richard Irwin
More