Italian Hymn
The tune Italian Hymn is often referred to as Moscow. It is by an unknown composer, the music originally being from Martin Madan's Collection of Psalms and Hymns (1769). The arranger is Felice De Giardini (1716 – 1796) – Hymns Without Words. Public Domain.
Meter: 664 6664
Thou Whose Almighty Word (Moscow, Organ, 4 Verses)

Thou Whose Almighty Word : Lyrics This recording of Thou Whose Almighty Word has been made to accompany singers in Church Services. Thou, whose almighty word Chaos and darkness heard, And took their flight; Hear us, we humbly pray, And where the Gospel day Sheds not its glorious ray, Let there be light! Thou, who didst come to bring On Thy redeeming wing, Healing and sight, Health ...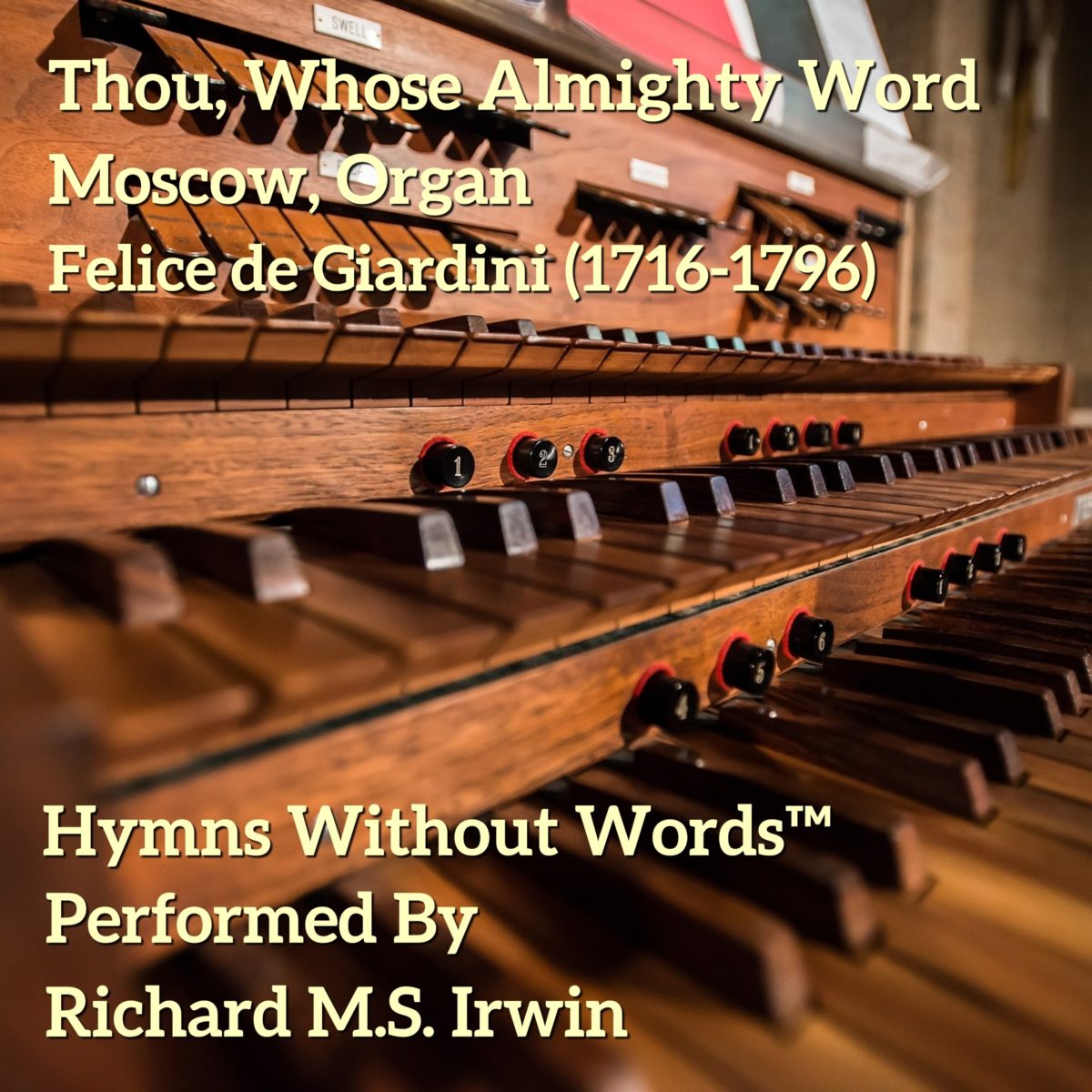 Thou Whose Almighty Word : Lyrics This recording of Thou Whose Almighty Word has been made to accompany singers in
More