Sydney Hugo Nicholson (1875 – 1947)
Sir Sydney Hugo Nicholson MVO was an English organist and a director of choirs. Born in London and educated at Rugby College, New College Oxford and the Royal College of Music, he is particularly remembered as the founder of the Royal School of Church Music (RSCM) and the compiler of The Parish Psalter.
He was organist at Barnet Parish Church, Carlisle Cathedral, Lower Chapel, Eton College, Manchester Cathedral and Westminster Abbey. He was  also an editor of Hymns Ancient and Modern.
Nicholson was knighted for his services to Church music and is buried at Westminster Abbey.
Lift High The Cross (Crucifer, Organ, 11 Verses)

Lift High The Cross : Recording https://soundcloud.com/richardirwinmusic/lift-high-the-cross-crucifer-organ Tune: Crucifer, composed by Sydney Hugo Nicholson (1875 – 1947). Public Domain. Performance Copyright ℗ 2020 Richard Irwin Music®. All rights reserved. Meter: 10 10 and Refrain. Lift High The Cross : Lyrics Refrain: Lift high the cross, the love of Christ proclaim 'til all the world adores his sacred name. 1. Come, brethren, follow where our ...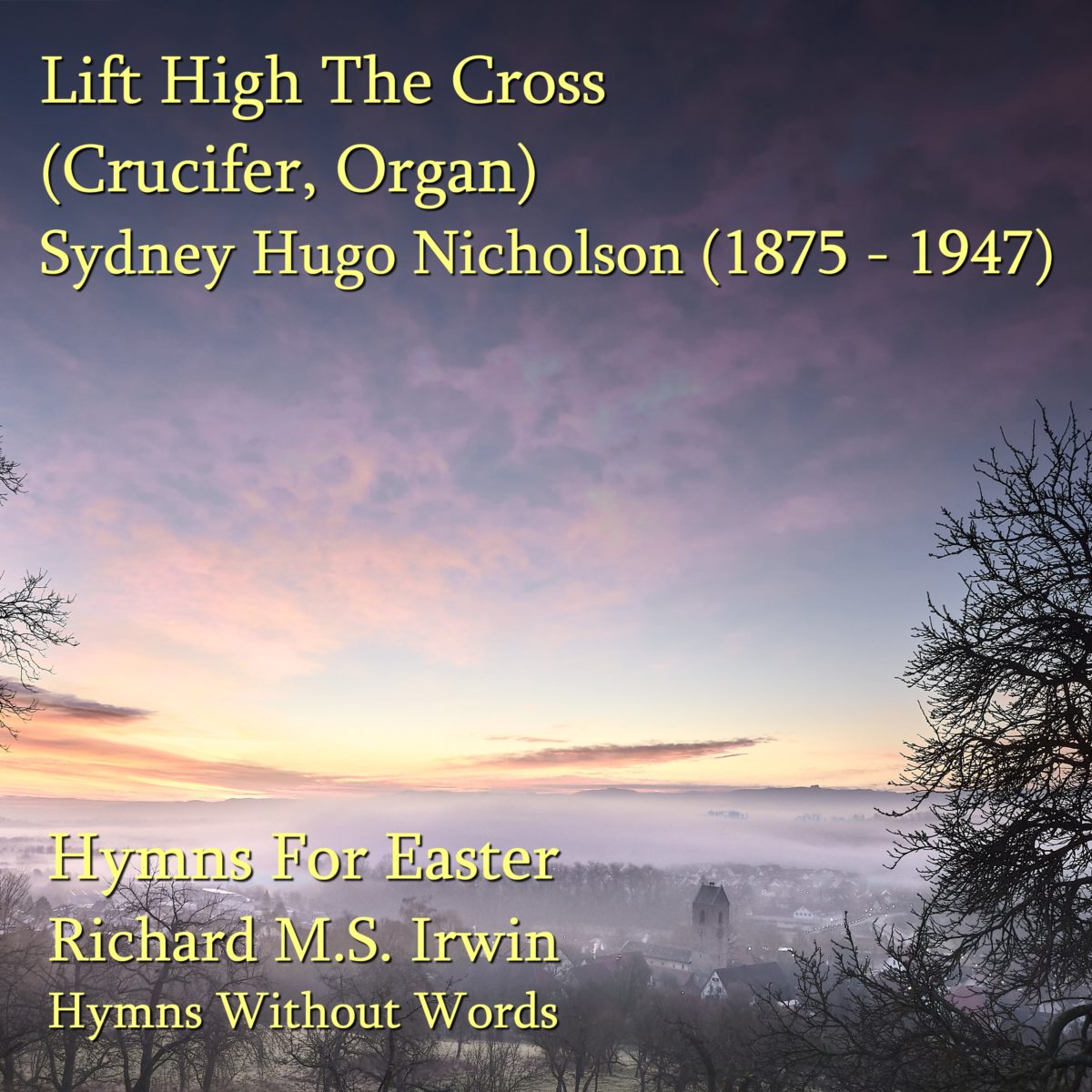 Lift High The Cross : Recording Tune: Crucifer, composed by Sydney Hugo Nicholson (1875 – 1947). Public Domain. Performance Copyright
More