Stuart Dauermann (b. 1944)
Dr. Stuart Dauermann (b. 1944) is an American songwriter and Jewish Rabbi born in Brooklyn, New York City to
into a Conservative Jewish family. Music was Stuart's first chosen career, and it was in his second year as an undergraduate majoring in Music Theory at the Manhattan School of Music that he was invited to a discussion group where he began investigating the Newer Testament, only to discover that the Newer Testament was investigating him! So it was that in 1962 he became convinced that Yeshua of Nazareth is the Messiah of Israel and the Nations.
By the mid-1960's, Stuart recognized he was being drawn to invest his life in interpreting Yeshua to the Jewish community. First as a volunteer, and later as a professional, he became involved in devising and pursuing fresh approaches to this task. After 17 years as a Jewish mission music director, Stuart came to Fuller Seminary in 1989. from which he now holds an M.A. and PhD in Intercultural Studies. His dissertation on "The Rabbi as a Surrogate Priest," examines the overlay between the functions performed by priests and Levites in the Older Testament and Second Temple Judaism, and the functions performed by rabbis from the inception of that role to the present day.
Since December, 1991, Stuart has served as rabbi at Ahavat Zion Messianic Synagogue, Beverly Hllls, CA. He is Senior Scholar of Messianic Jewish Theological Institute in addition to directing the Spiritual Life Track of this graduate institution. Stuart is Founder and President of Hashivenu, a Messianic Jewish think-tank, with the mission statement, "Toward a Mature Messianic Judaism."
He has been married to Naomi since 1975. They have three children.
Hymns associated with Stuart Dauermann
You Shall Go Out With Joy (Trees of the Field, Piano & Clarinet, 3 Times)

You Shall Go Out With Joy Recording https://soundcloud.com/richardirwinmusic/you-shall-go-out-with-joy-the-trees-of-the-fields-piano-and-clarinet-3-verses-2021?si=2315f3752cab4134a86a7c0d39ecb2d8&utm_source=clipboard&utm_medium=text&utm_campaign=social_sharing Tune: Trees of the Field, composed by Stuart Dauermann (b. 1944) & Steffi Geiser Rubin. Music Copyright 1975 Lillenas Publishing Company (admin. by Music Services) All Rights Reserved. International Copyright Secured. Used by Permission. SESAC. Performance ℗ 2021 Richard Irwin Music®. All Rights Reserved. ISRC UKTU21900305. You Shall Go Out With Joy ...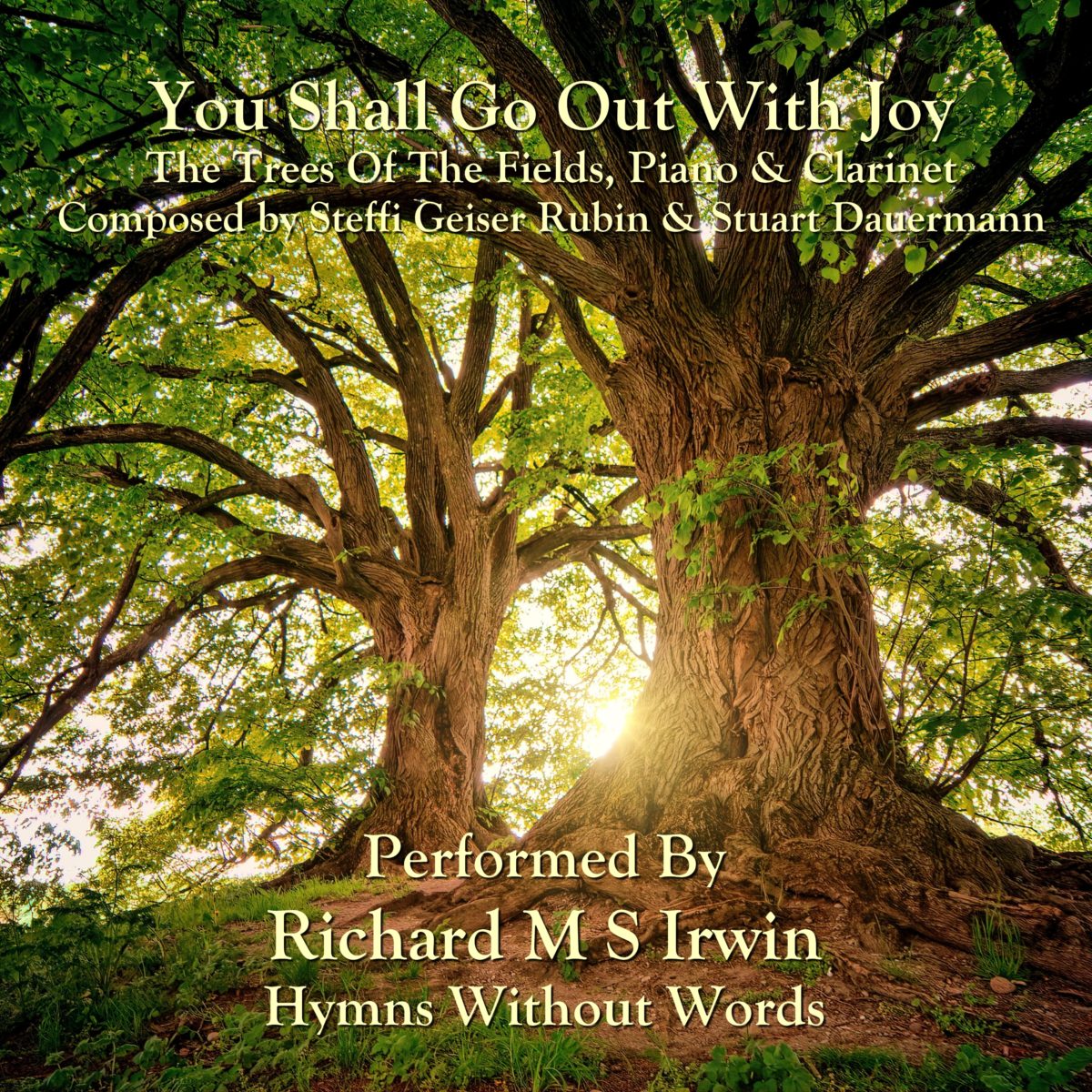 You Shall Go Out With Joy Recording Tune: Trees of the Field, composed by Stuart Dauermann (b. 1944) & Steffi
More