Samuel Webbe the Younger (1770-1843)
Samuel Webbe The Younger (1770-1843) was an English music teacher and composer born in London. He was organist at Paradise Street Unitarian Church, Liverpool (1798). Later he succeeded his father, Samuel Webb The Elder as organist at the Spanish Ambassador's Chapel, London (1817). He also held positions at St. Nicholas' Church and St. Patrick's Roman Catholic Chapel in Liverpool.
Praise Jesus Reigning Now On Earth (Richmond, Organ, 4 Verses)

Praise Jesus Reigning Now On Earth : Lyrics Praise Jesus, reigning now on Earth, High-seated on the throne; Praise Him who grants us second birth, Then takes us for His own. Though weary in our earthly life, Now we have been set free; Freed from our troubles, toil and strife, Now thus will ever be. So now we sing eternal praise, To Christ who is ...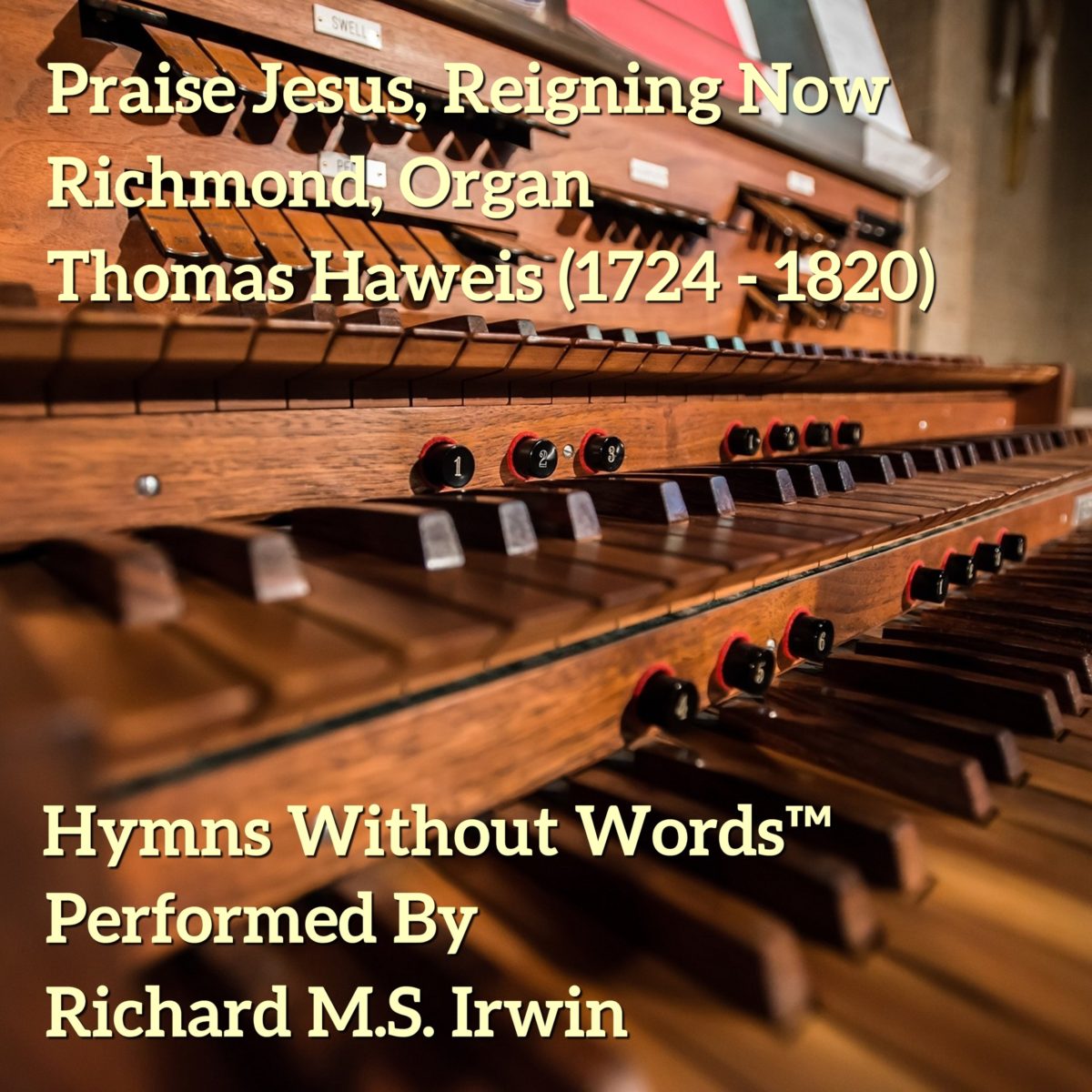 Praise Jesus Reigning Now On Earth : Lyrics Praise Jesus, reigning now on Earth, High-seated on the throne; Praise Him
More