Rabanus Maurus Magnetius (c.780 – 856)
St Rabanus Maurus Magnentius (c. 780 – 856) was a Frankish Benedictine monk, theologian, poet, encyclopaedist and military writer who became archbishop of Mainz in East Francia. He was born in born Mainz. He was known as Praeceptor Germaniae, that is The Teacher Of Germany. His feast day is 4th February.
He was one of the most prominent intellectuals of his time and author of the encyclopaedia De Rerum Naturis ("On the Natures of Things"). He also wrote treatises on education and grammar and commentaries on the Bible.
Rabanus composed a number of hymns, the most famous being Veni Creator Spiritus, often sung at Pentecost and at ordinations. It is known in English through many translations, including Come, Holy Ghost, our souls inspire; Come, Holy Ghost, Creator blest; and Creator Spirit, by whose aid. It was used by Gustav Mahler as the first chorale of his eighth symphony.
He worked with Flaccus Albinus Alcuinus (c. 735 – 804).
Come Holy Ghost Our Souls Inspire (Veni Creator Spiritus, Organ, 4 Verses)

Come Holy Ghost Our Souls Inspire uses words from the 9th century, set to a plainsong melody which is possibly from the same period. It was collected in The Proper Sarum Hymnal which has melodies brought together as far back as the 12th century. It should not be confused with the similarly named Come Holy Ghost Our ...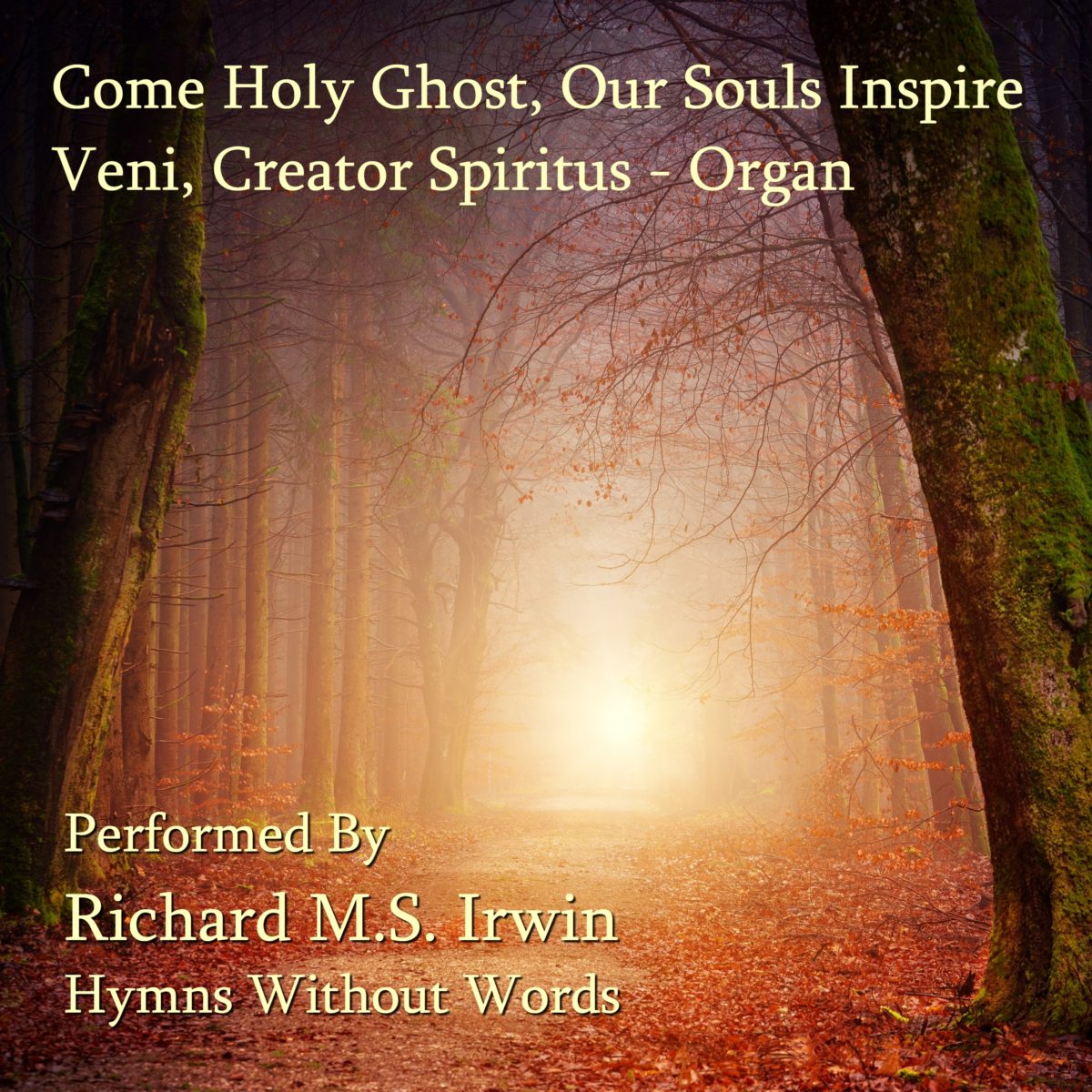 Come Holy Ghost Our Souls Inspire uses words from the 9th century, set to a plainsong melody which is possibly
More