Martin Madan (1726 – 1790)
Martin Madan (1726 – 1790) was English writer, was educated at Westminster School, and at Christ Church, Oxford, where he graduated in 1746. Martin Madan was the son of Judith Madan the poet, and Colonel Martin Madan (MP).
In 1748 he was called to the bar, and for some time lived a very uninhibited life, until he was persuaded to change his ways on hearing a sermon by John Wesley. He took holy orders, and was appointed chaplain to the Lock Hospital, London. He was closely connected with the Calvinistic Methodist movement supported by the countess of Huntingdon, and from time to time acted as an itinerant preacher. He was a first cousin of the poet William Cowper, with whom he had some correspondence on religious matters.
In 1780 Madan raised a serious storm of opposition by the publication of his Thelyphthora, or A Treatise on Female Ruin, in which he advocated polygamy as the remedy for the evils he deplored. The author was no doubt sincere in his arguments, which he based chiefly on scriptural authority; but his book called forth many angry replies.
Madan resigned his chaplainship and retired to Epsom, where he produced, among other works, A New and Literal Translation of Juvenal and Persius (1789).
Thou Whose Almighty Word (Moscow, Organ, 4 Verses)

Thou Whose Almighty Word : Lyrics This recording of Thou Whose Almighty Word has been made to accompany singers in Church Services. Thou, whose almighty word Chaos and darkness heard, And took their flight; Hear us, we humbly pray, And where the Gospel day Sheds not its glorious ray, Let there be light! Thou, who didst come to bring On Thy redeeming wing, Healing and sight, Health ...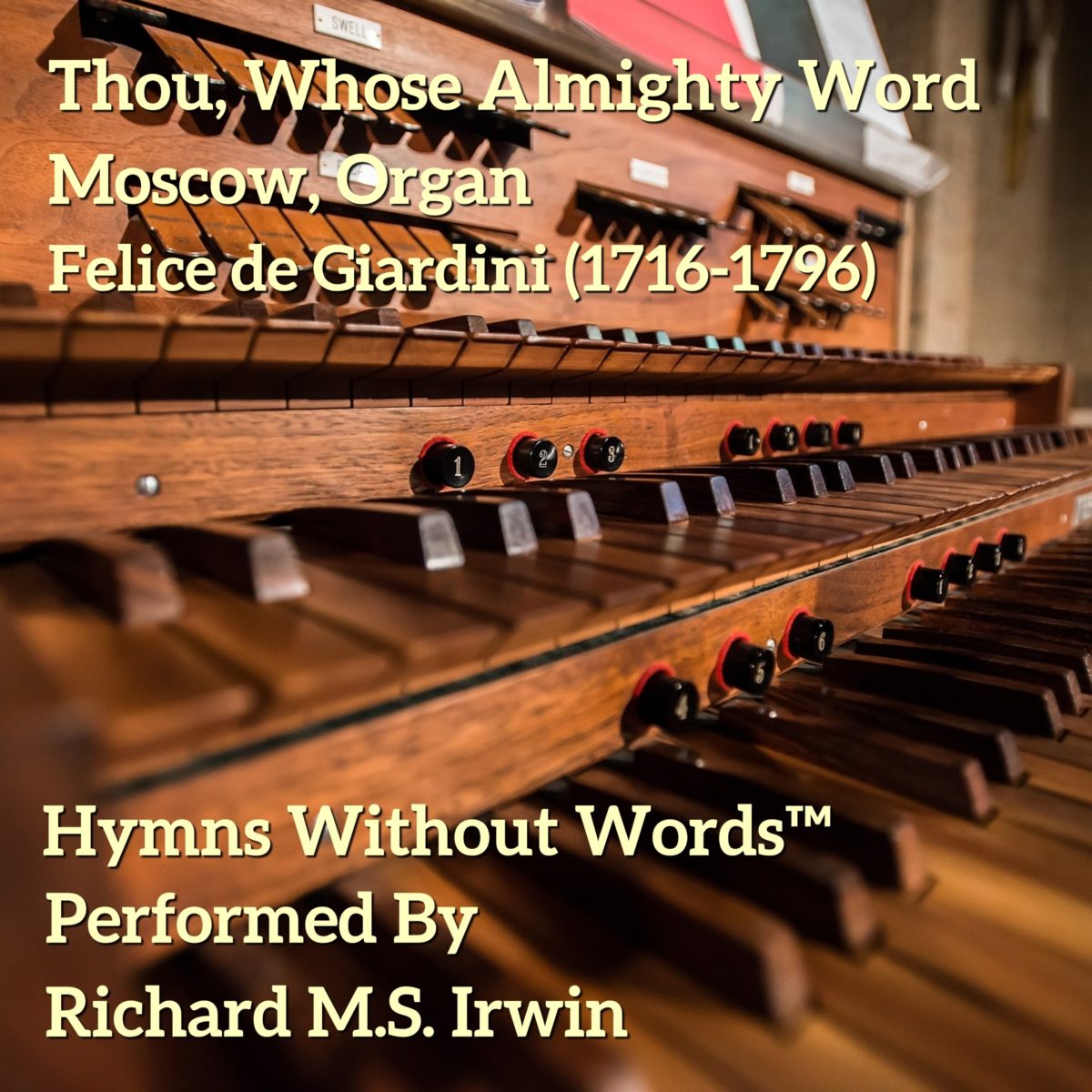 Thou Whose Almighty Word : Lyrics This recording of Thou Whose Almighty Word has been made to accompany singers in
More