John Antes (1740 – 1811)
John Antes (1740 – 1811) was an American Moravian missionary, composer and instrument maker, born in Frederick, Montgomery County, Pennsylvania.
He was the first American Moravian Missionary to travel and work in Egypt, and one of the earliest American-born chamber music composers, together with being one of the early American makers of bowed string instruments, such as Violins and Violas.
As a composer he is known for both choral woks and chamber music, with a compositional style compared to that of Franz Joseph Haydn (1732 – 1809).
Hymns using  Music by John Antes
Let Us With A Gladsome Mind (Monkland, Organ, 7 verses)

Let Us With A Gladsome Mind : Recording https://soundcloud.com/richardirwinmusic/let-us-with-a-gladsome-mind-monkland-7-verses-organ?si=1b23d28b9dff41b18c03b8974d7917df&utm_source=clipboard&utm_medium=text&utm_campaign=social_sharing Tune: Monkland, from "Hymn Tunes of The United Brethren" written by John Antes (1740-1811) and adapted by John Bernard Wilkes (1785-1869). Performance ℗ 2020 Richard Irwin Music®. All rights reserved. ISRC UKTU21900225. Let Us With A Gladsome Mind : Free MP3 Download Please Right-Click and Save Link if needed To keep up ...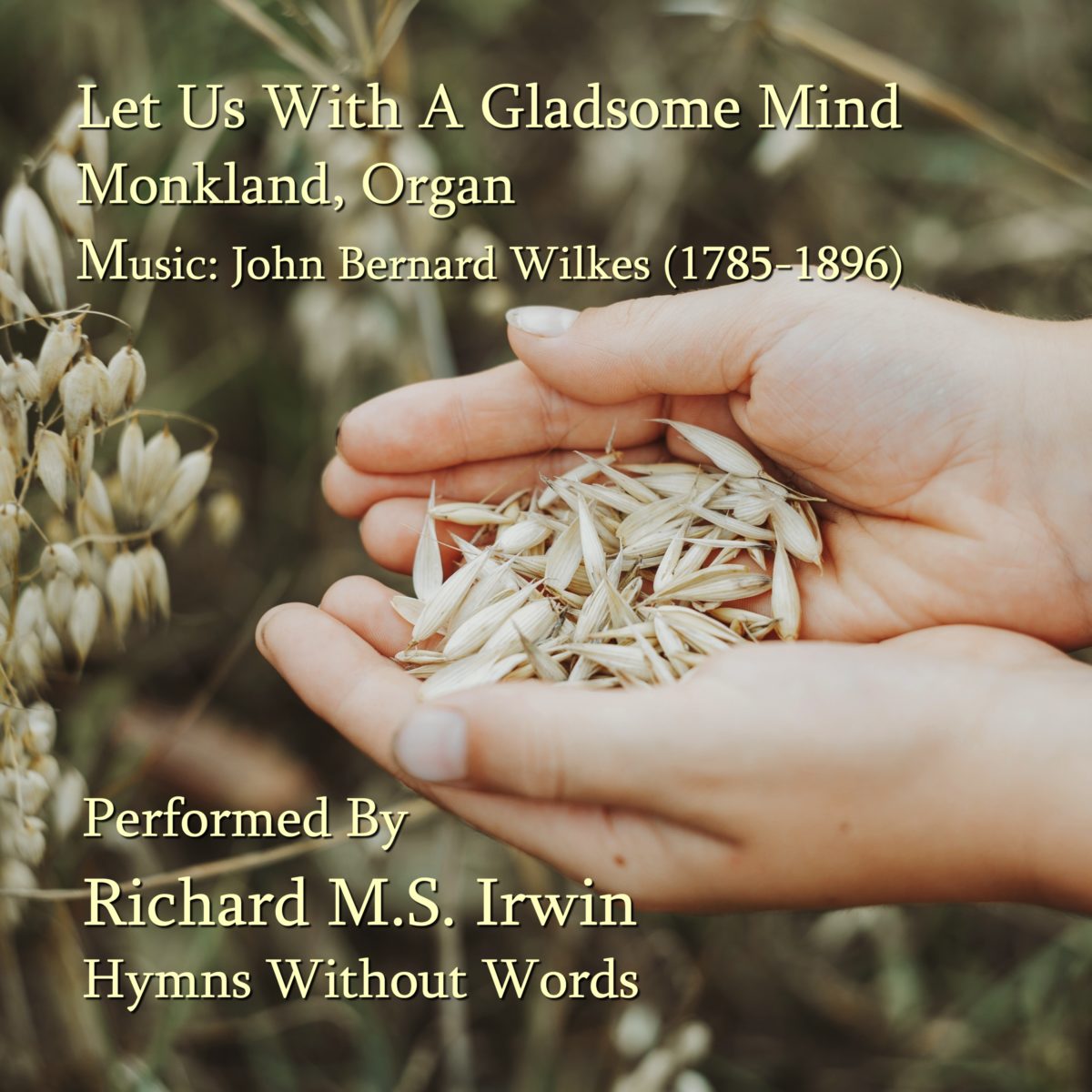 Let Us With A Gladsome Mind : Recording Tune: Monkland, from "Hymn Tunes of The United Brethren" written by John
More