Johann Schop (c.1590-1667)
Johann Schop (c.1590-1667) was a German violinist and composer, much admired as a musician and a technician, who was a virtuoso and whose compositions for the violin set impressive technical demands for the time.
His melody Werde munter, mein Gemüte of 1641 was used by Johann Sebastian Bach (1685 – 1750) for two chorale movements of his cantata Herz und Mund und Tat und Leben, BWV 147.
Jesus Joy Of Our Desiring (Werde Munter, Organ, 5 Verses)

Jesus Joy Of Our Desiring Lyrics 1. Jesus joy of our desiring, Holy wisdom, love most bright; Drawn by thee, our souls aspiring Soar to uncreated light. Word of God, our flesh that fashioned, With the fire of life impassioned, Striving still to truth unknown, Soaring, dying round thy throne. 2 Through the way where hope is guiding, Hark, what peaceful music rings; Where the flock, ...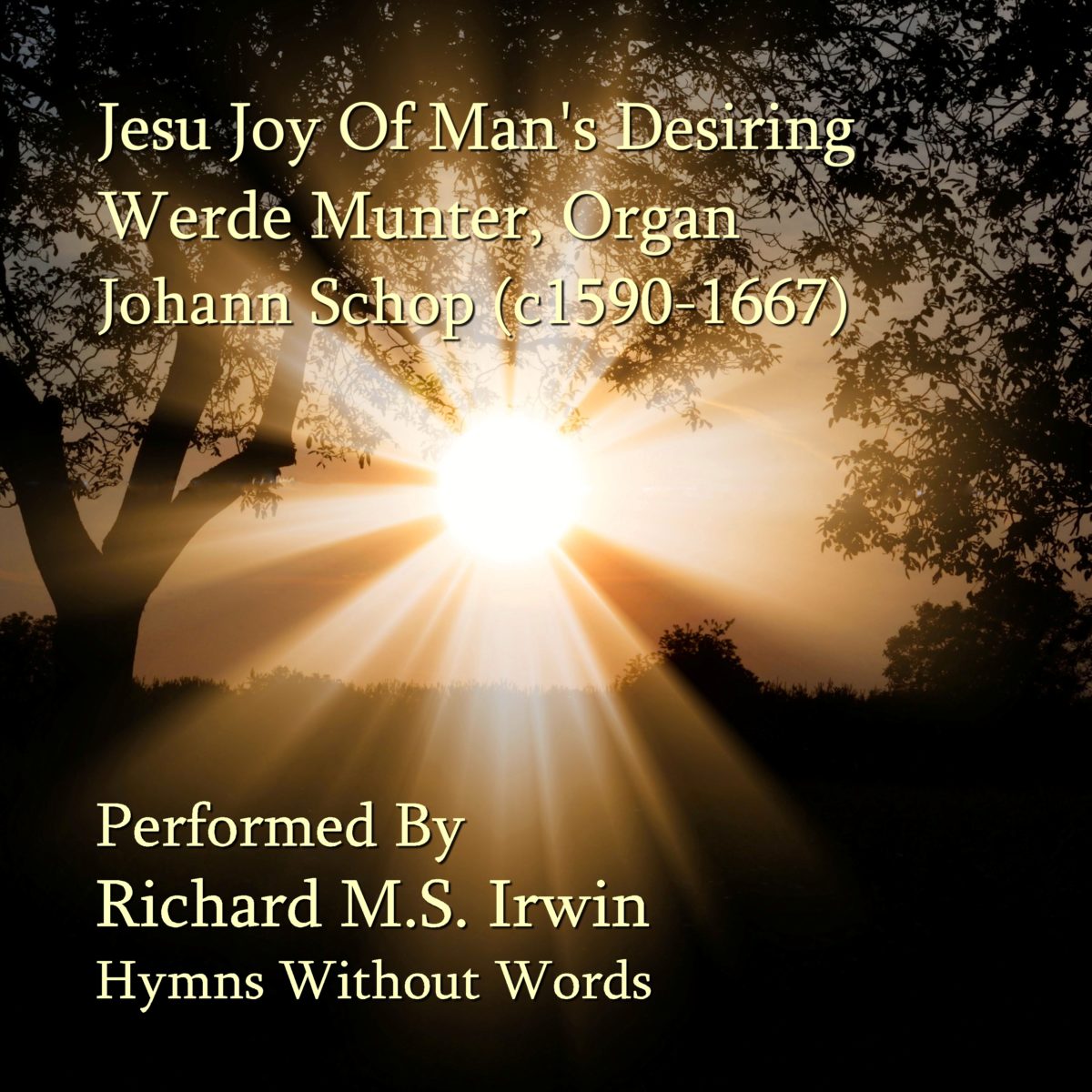 Jesus Joy Of Our Desiring Lyrics 1. Jesus joy of our desiring, Holy wisdom, love most bright; Drawn by thee,
More