Jacob Hintze (1622-1702)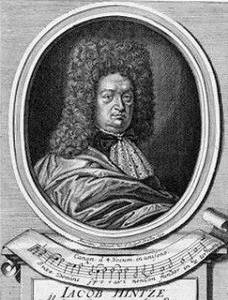 Jacob Hintze (1622-1702) was  a German composer who in 1666 joined the court of Elector of Brandenburg at Berlin as a musician with the reputation of being an excellent contrapuntist.  He retired 1695.
Hintze edited the 12th and subsequent editions of Johann Crüger's 'Praxis pietatis' adding 65 hymns  to it.  Some of his Chorale melodies are used in J S Bach's Vocal Works.
---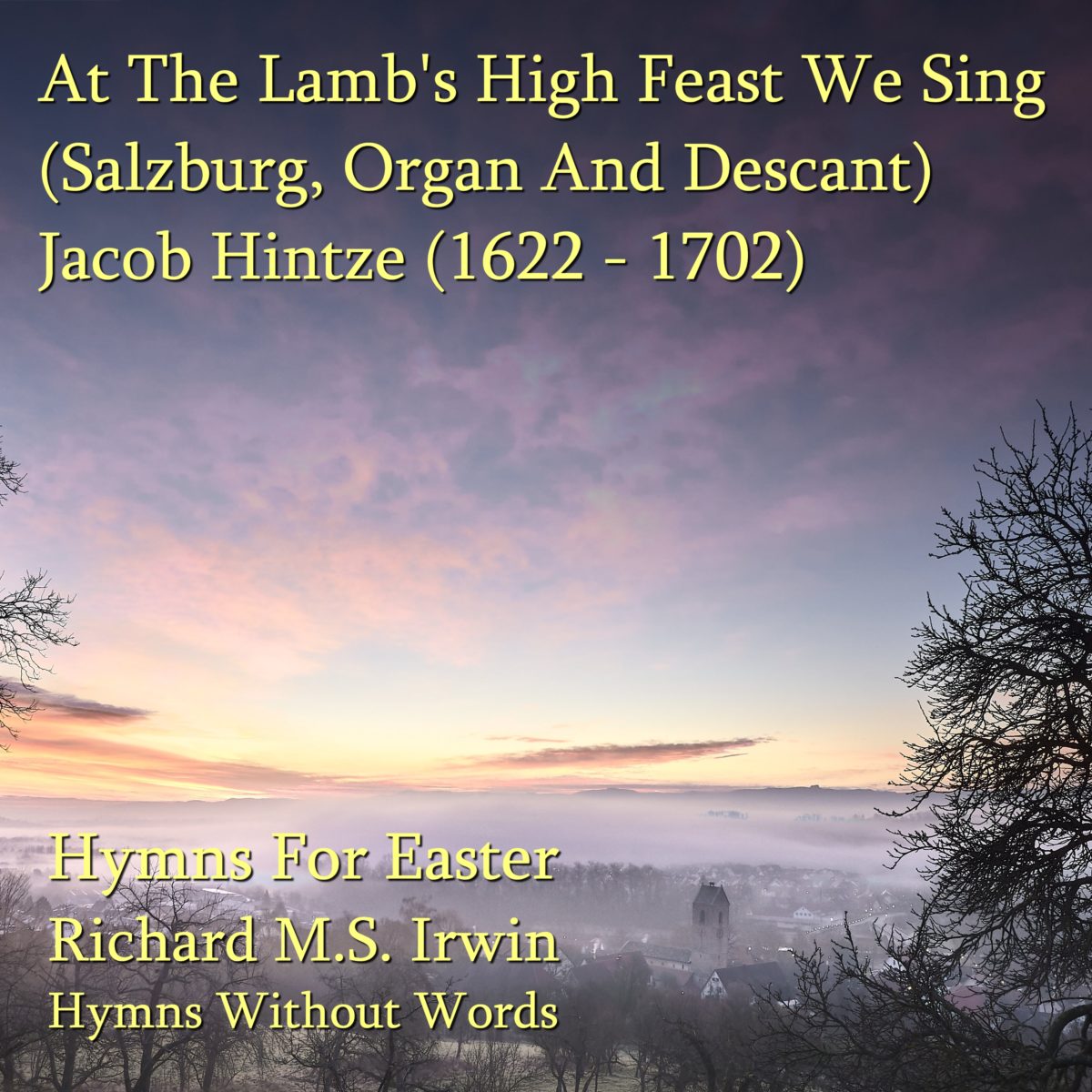 At the Lamb's High Feast We Sing : Lyrics Suggest uses include Easter and Communion Services. 1. At the Lamb's
More