Carey Bonner (1859 – 1938)
Rev. Carey Bonner (1859 – 1938) was an English Baptist Minister, composer and hymnist who was born in the London Borough of Southwark. He trained at Rawdon Baptist College in Leeds and was ordained in 1884.
He wrote and arranged hymns, choral works and sacred cantatas and also compiled a number of hymn books, including The Sunday School Hymnary (1905) and The Baptist Church Hymnal (1933).
He served as the General Secretary of the National Sunday School Union from 1900 until 1929 and as Joint Secretary of the World Sunday School Association.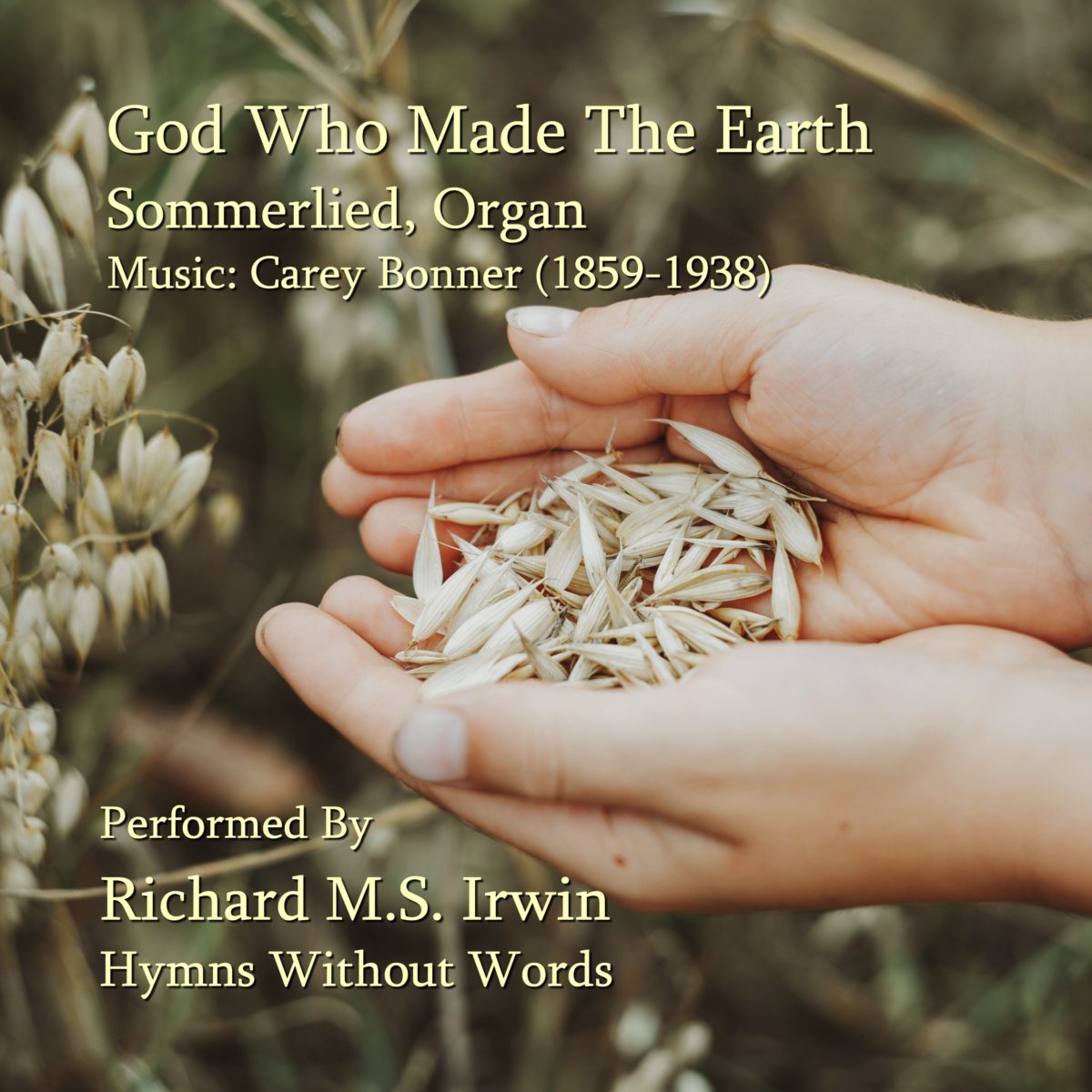 God Who Made The Earth Lyrics This recording has been made to accompany singers in Church Services. 1 God who
More