Basil Harwood (1859-1949)
Basil Harwood (1859-1949) was an English organist and composer. He was born in Woodhouse, Gloucestershire (the second youngest of 12 children) on 11 April 1859. He was educated at Charterhouse and Trinity College, Oxford (MusB 1880, BA 1881, MA 1884, MusD 1896). He then studied for a further year at the Leipzig Conservatory under Carl Reinecke and Salomon Jadassohn. He became organist of St. Barnabas Church, Pimlico in 1883 then moved to Ely Cathedral in 1887. His final appointment was at Christ Church, Oxford from 1892 to 1909. Whilst there he co-founded and conducted the Oxford Bach Choir, served as pre­cent­or of Keble College, Oxford and con­duct­ed the Ox­ford Or­ches­tral As­so­ci­a­tion (1892-1898) and was mu­sic­al ed­it­or of the 1908 Ox­ford Hymn Book.
During this time, he met and married Mabel Ada Jennings (the daughter of George Jennings) at All Souls St. Marylebone, London (27 December 1899). Mabel had studied music herself and was also a writer. She may well have composed lyrics for some of his lesser known tunes[citation needed].
He was a keen walker, and named many of his hymn tunes after local places that he loved to visit.
He retired early at 50 (in 1909) after the death of his father, Edward Harwood, from whom he inherited the family estate of Woodhouse having outlived his seven older brothers. He continued to compose after this time. Part of the estate was later sold to his contemporary Robert Baden-Powell who was two years older than him and who had also attended Charterhouse School.
After a long life, he died on 3 April 1949 at Courtfield Gardens in the Royal Borough of Kensington, London. Mabel survived him, dying shortly before her 103rd birthday on 20 July 1974. He was survived by two sons; John Edward Godfrey Harwood (1900-1996) and Basil Antony Harwood (1903-1990) Senior Master of the Supreme Court, Q.B.D. and Queen's Remembrancer.
His remains are interred in St. Barnabas Church, Pimlico and marked by a plaque inset in the nave, just below the top altar.
---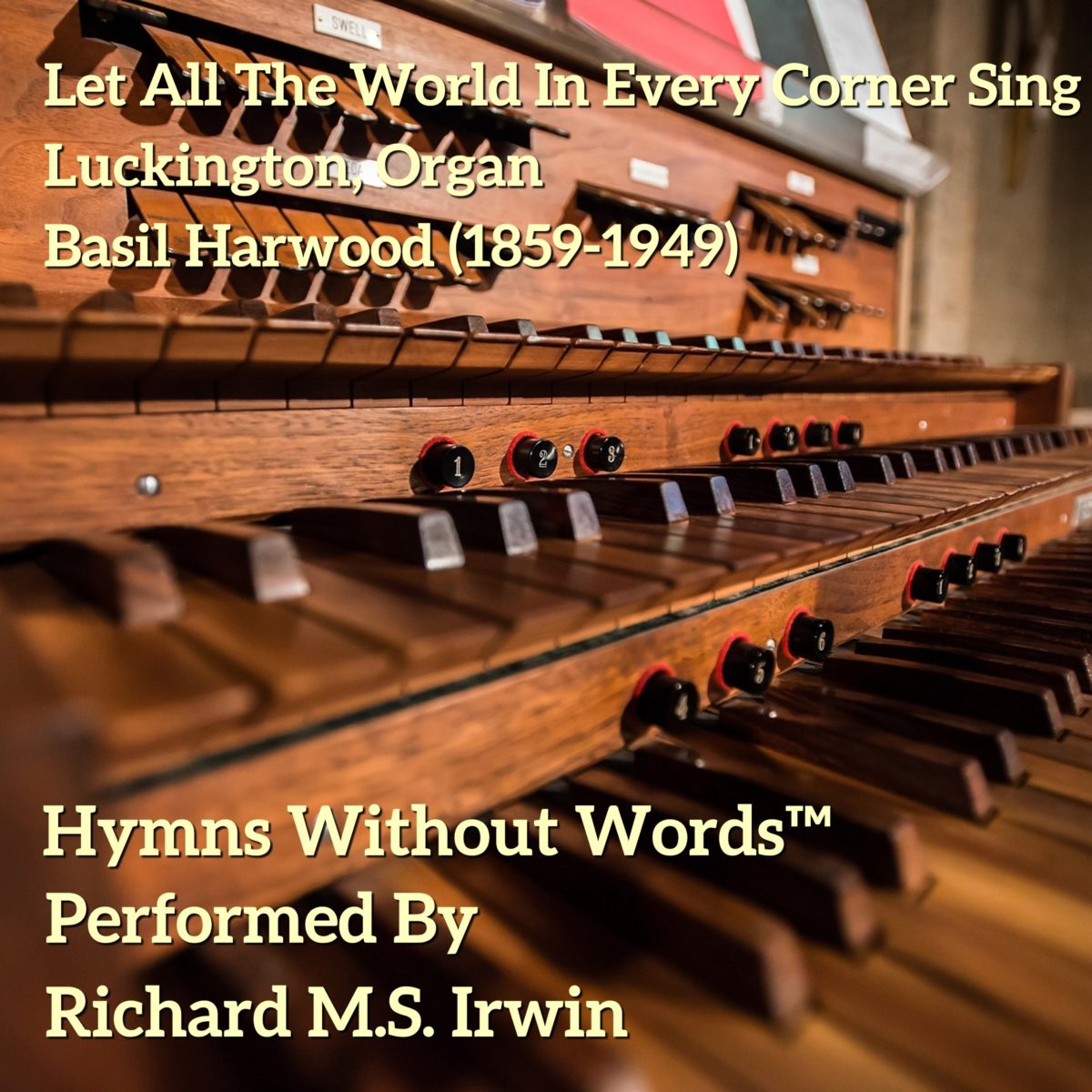 Let All The World In Every Corner Sing : Recording Tune: Luckington, composed by Basil Harwood (1859-1949). Public domain. Meter:
More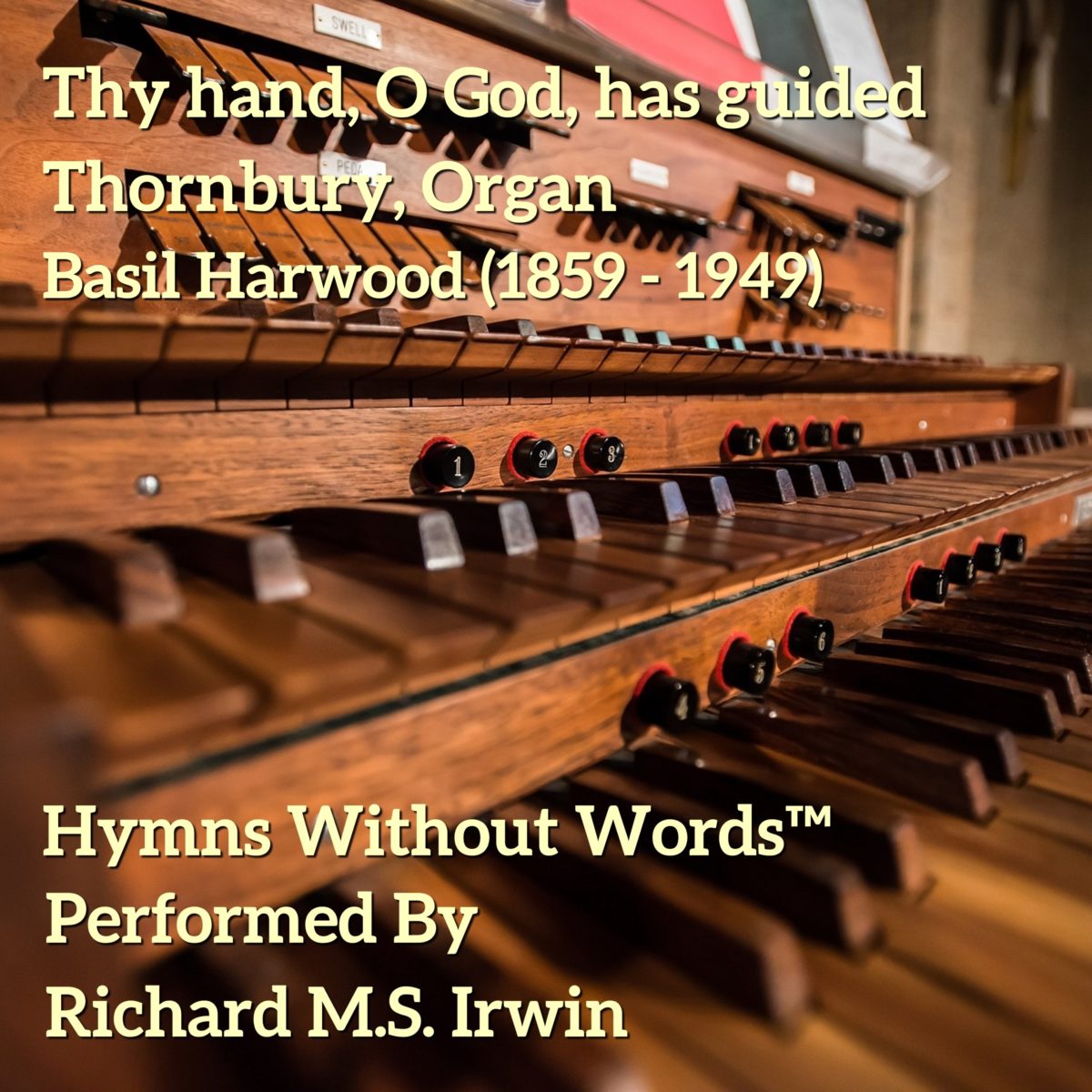 Also known as Your Hand O God Has Guided Thy Hand O God Has Guided : Recording Tune: Thornbury, composed
More