Ahasverus Fritsch (1629-1701)
Biography
Ahasverus Fritsch (1629-1701) was a German scholar, theologian, and orientalist born on February 15, 1629, in Guben, a town in the Margraviate of Brandenburg. He studied theology, oriental languages, and philosophy at the University of Frankfurt an der Oder, where he was later appointed professor of theology in 1665.
Fritsch was a prolific writer and published numerous works on theology, philosophy, and oriental studies. He was particularly interested in the Hebrew language and published a Hebrew grammar in 1657. He also produced a translation of the Bible into German, which was widely used in his time.
Fritsch was known for his tolerance towards different religious beliefs, and he played a significant role in the promotion of religious tolerance in Germany. He was a close friend of the Jewish scholar Moses Wallfish and wrote several works on Jewish history and culture.
In 1675, Fritsch was appointed court chaplain to Duke Christian of Saxe-Merseburg, and in 1683, he was appointed superintendent of the town of Merseburg. He remained in Merseburg until his death on February 8, 1701.
Ahasverus Fritsch was a highly respected scholar and theologian in his time and made significant contributions to the fields of theology, philosophy, and oriental studies. His works on Jewish culture and history were particularly influential, and his promotion of religious tolerance helped pave the way for greater religious freedom in Germany.
Hymns associated with Ahasverus Fritsch
---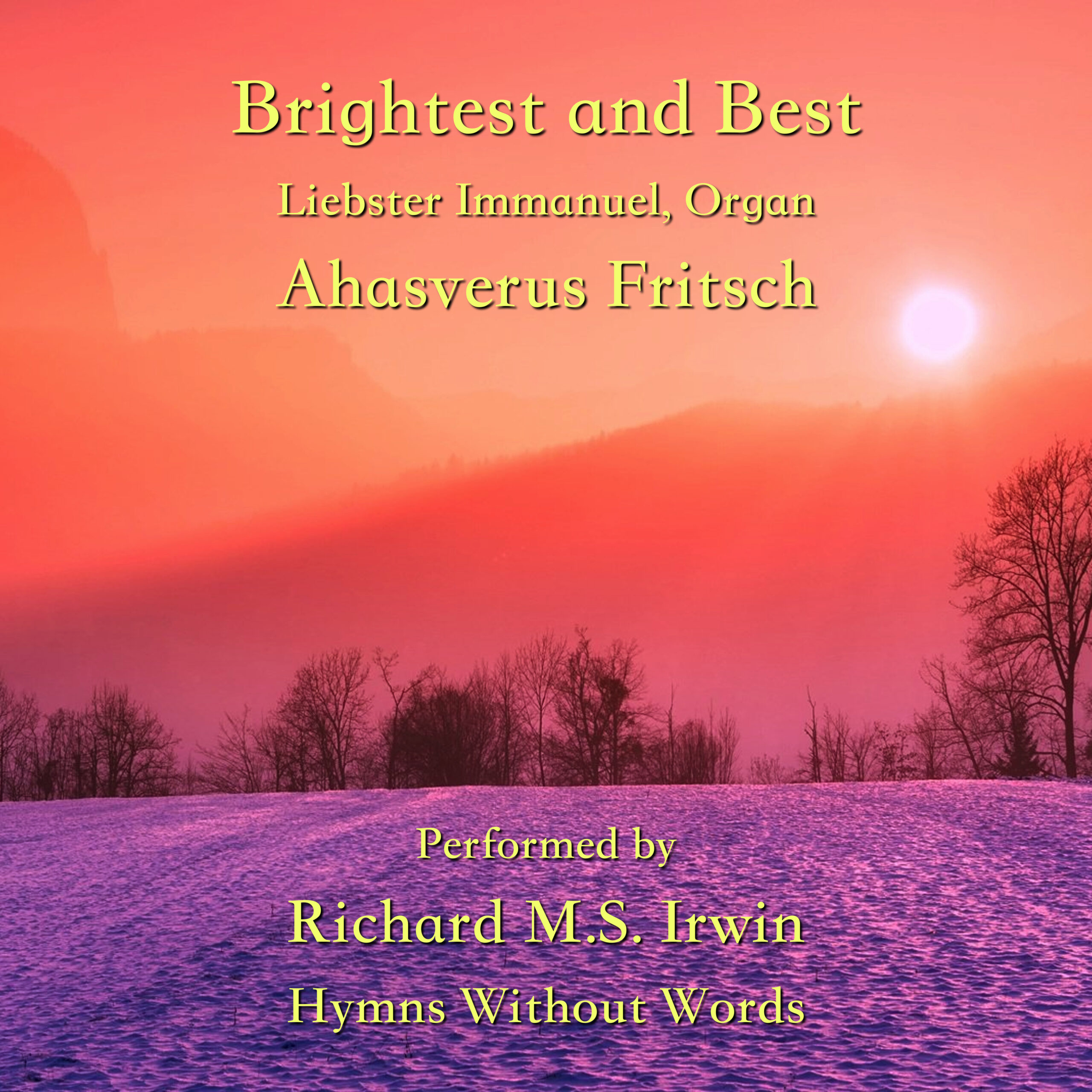 Alternative settings of Brightest and Best. Brightest and Best : Recording Tune: Liebster Immanuel, composed by Ahasverus Fritsch (1629-1701), harmonised
More