Urbs Beata Jerusalem (c.7th century)
Urbs Beata Jerusalem Dicta Pacis Visio is the first line of a 7th or 8th-century hymn sung in the Office of the Dedication of a Roman Catholic church.
Latin Original
Urbs beata Jerusalem,
dicta pacis visio,
Quæ construitur in coelo [caelis]
vivis ex lapidibus,
Et angelis coronata
ut sponsata comite.
Literal Transalation
Blessed city of Jerusalem,
called "vision of peace",
Built in heaven
out of living stone
And crowned by the angels
like a bride for her consort.
Hymns based upon Urbs Beata Jerusalem
Christ Is Made The Sure Foundation (Westminster Abbey, Organ, 4 Verses)

Christ Is Made The Sure Foundation Lyrics 1. Christ is made the sure foundation, Christ the head and cornerstone, Chosen of the Lord, and precious, Binding all the Church in one; Holy Zion's help for ever, And her confidence alone. 2. To this temple, where we call thee, Come, O Lord of Hosts, today; With thy wonted loving-kindness Hear thy servants as they pray, And thy ...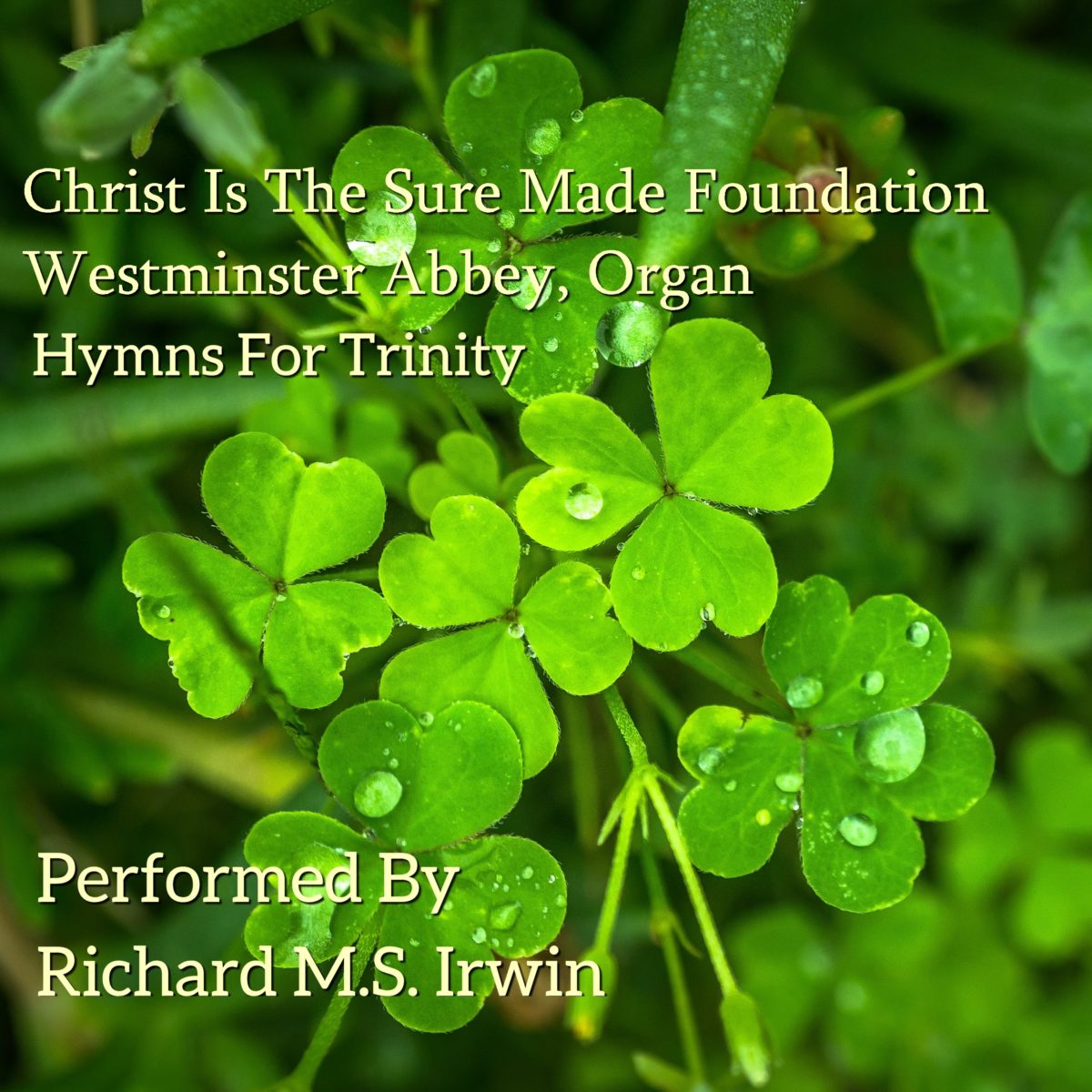 Christ Is Made The Sure Foundation Lyrics 1. Christ is made the sure foundation, Christ the head and cornerstone, Chosen
More