Henry Williams Baker (1821-1877)
Rev. Sir Henry Williams Baker (1821-1877), 3rd Baronet Baker, of Dunstable House, in Richmond, Surrey was born at Bel­mont House, Vaux­hall, Sur­rey, Eng­land. Baker was the son of Vice Ad­mir­al Hen­ry Lo­raine Bak­er. He studied at Trin­i­ty Coll­ege, Cam­bridge and was or­dained to the Anglican priesthood in 1844, be­coming as­sist­ant cur­ate at Great Hock­es­ley, near Col­ches­ter, Es­sex. In 1851, he be­came Vic­ar of Monk­land Pri­ory Church, near Leominster in Here­ford­shire, on the English-Welsh border, where he served most of his life. Up­on his fa­ther's death in 1859, Bak­er as­sumed the fam­i­ly bar­o­net­cy.
His contribution to the English hymnody was great, writing dozens of hymns, but Baker can also take the credit for the preparation and compilation of Hymns Ancient and Modern, first published in 1860, which did so much to promote the practice of hymn-singing in the Church of England. A member of the Anglo-Catholic wing, Baker was anxious to restore to the church the treasures of early Latin hymns. One of his successes in that direction was to secure the many fine translations of that great hymnwriter, John Mason Neale. He died unmarried in 1877.
Hymns written by Rev. Sir Henry Williams Baker (1821-1877).
---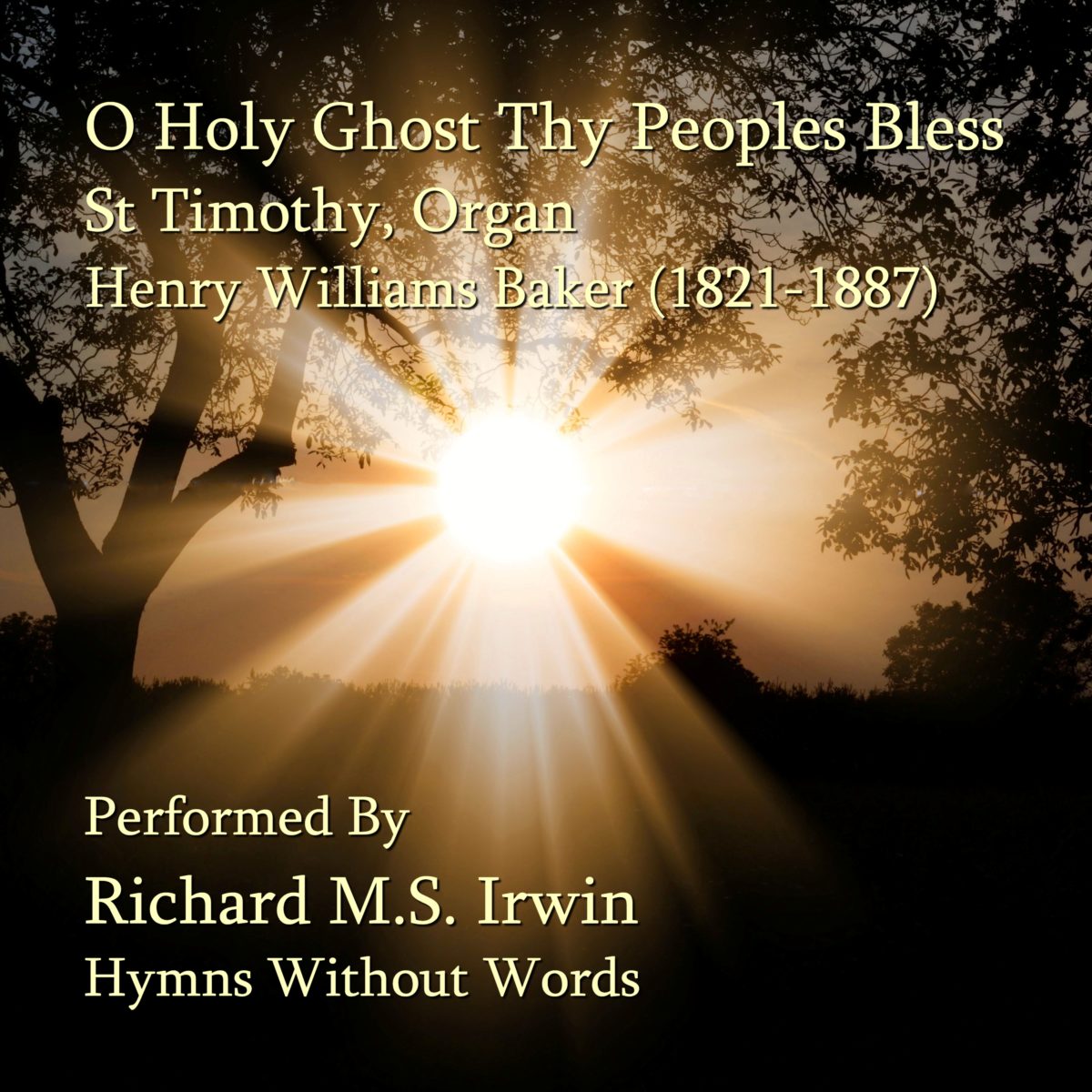 O Holy Ghost Thy Peoples Bless Lyrics 1. O Holy Ghost, thy people bless Who long to feel thy might,
More