Edward Perronet (1726 -1792)
Edward Perronet (1726-1792) was and English hymn writer and preacher, the son of an Anglican clergyman, the Rev. Vincent Perronet, Vicar of Shoreham, Kent. Perronet worked closely with the leaders of the English Methodist movement John Wesley (1703-1791) and his younger brother Charles (1707-1788) for many years.
At that time, Methodists persecution was common and John Wesley noted in his diary that once Perronet "was thrown down and rolled in mud and mire" at Bolton.
Thought to be a good preacher, Perronet was shy about preaching in front of John Wesley, despite Wesley's persistent encouragement. On one famous occasion, Wesley simply announced one day that "Brother Perronet would speak". Edward mounted the pulpit, declaring he would deliver the greatest sermon ever preached, and proceeding to read the Jesus' famous "Sermon on the Mount", also known as "The Beatitudes", after which, he immediately sat down.
Perronet published The Mitre in 1756 in which he attacked in verse the Church of England and the notion that the Eucharist was a priestly rite that could only be administered in England by Anglican priests. This provoked a schism with the Wesleys and Perronet's connection with organized Methodism came to an end.
He preached in the Countess of Huntingdon's Connexion, a small society of evangelical churches, founded in 1783 by Selina Hastings, Countess of Huntingdon, as a result of the Evangelical Revival. But his open hostility to the established church eventually led to his becoming the minister of an Independent congregation.
His body is buried in Canterbury Cathedral, Kent, England.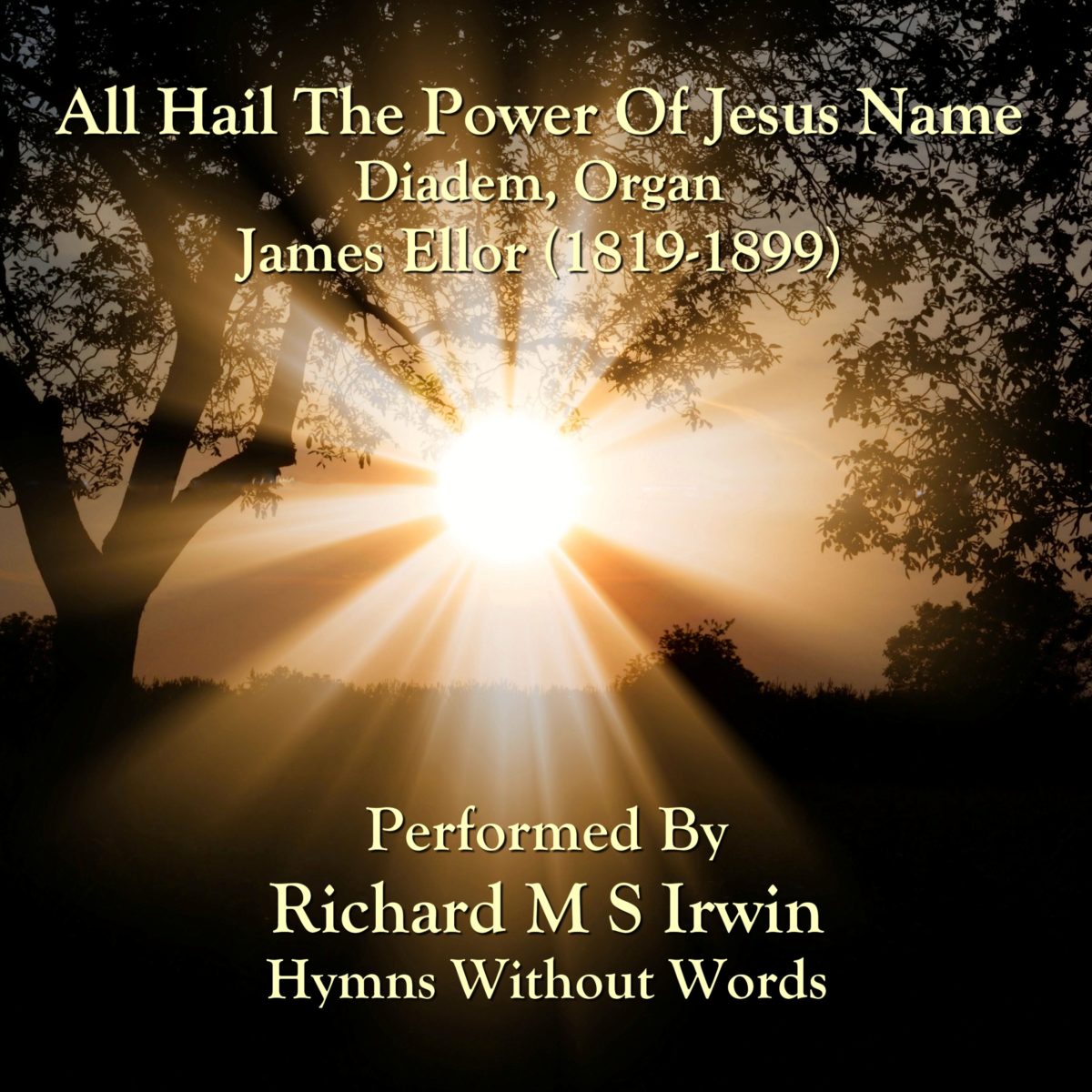 All Hail The Power Of Jesus' Name : Lyrics Other settings of All Hail The Power Of Jesus' Name. 1.
More